Features
Radio Days' guide to Milan
on
Friday, June 4, 2021 - 09:05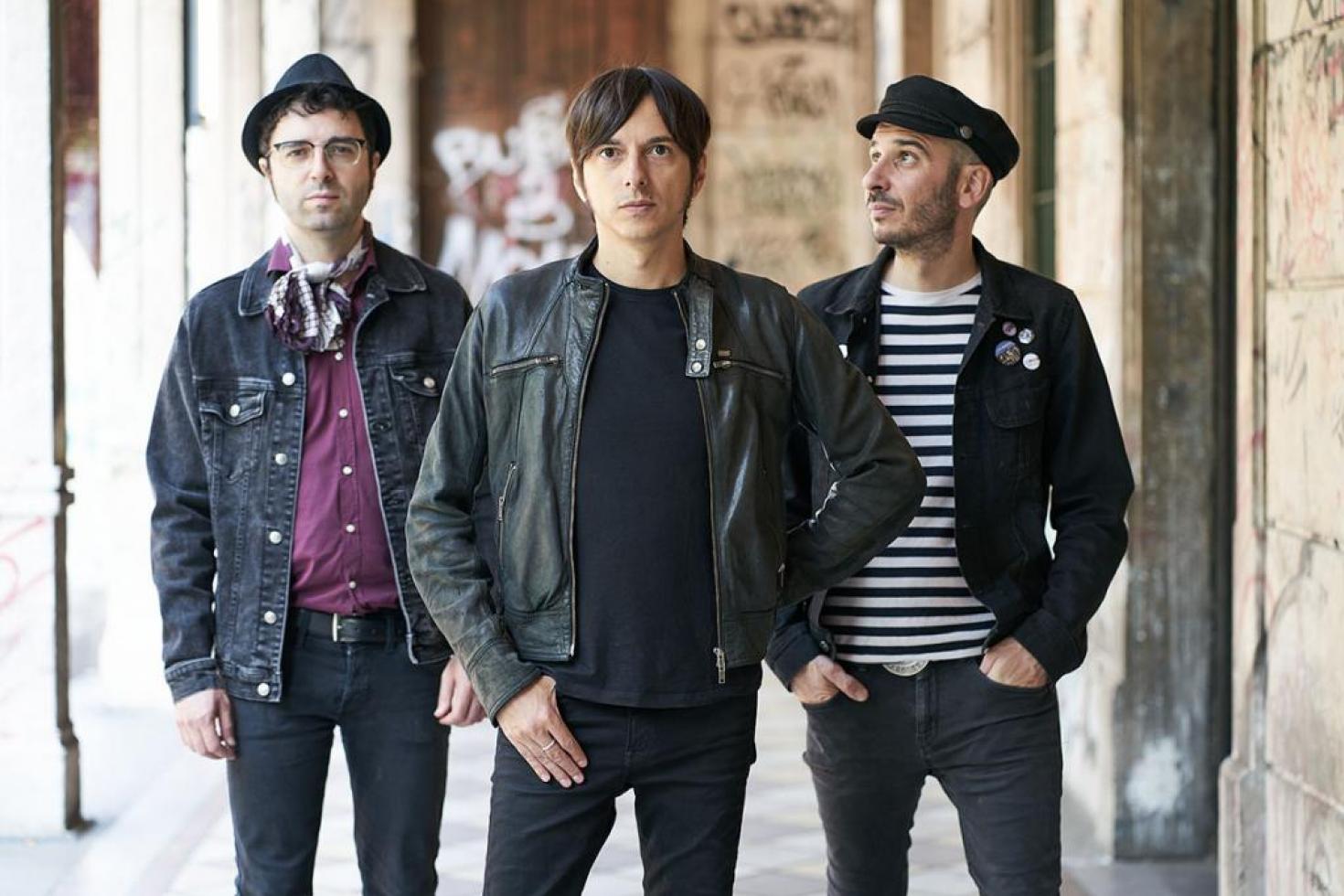 Hailing from Milan, Italy, Radio Days are a powerpop trio who have been on the scene since 2008, playing in their current line up since 2015. Think of the perfect mix of Beatlesque melodies and the 60s and 70s punk energy and you should find Radio Days materializing before your eyes. Combining the sounds of early Elvis Costello, the Rubinoos' vocal harmonies, Big Star's scratching determination and the Knacks' easy listening melodies.
The band's fourth LP 'Rave On!' will be out via Sounds Rad next week (pre-order), but this city guide courtesy of bassist Mattia Baretta is already available right now!
PRT: What made you first fall in love with the city?
Mattia: This place has pretty much anything you can expect from a big European city, both good and bad. We all are from small towns not far from Milano, and this has always been the place where we would go to see gigs and hang out in cool rock and roll clubs.
PRT: If you had to come up with a marketing slogan for the city, what would it be?
Mattia: We survived Berlusconi, what's a pandemic?
PRT: Best place to play?
Mattia: The pandemic hit very hard around here so the lockdown had to be very long. Unfortunately this led many clubs to be economically unsustainable and some are no longer in activity. One of them was the legendary Ligera in the northern part of the city center. That has been hands down the best small rock and roll club in the city for years and one of the best in the whole Italy. As for now, it is really hard to say which one would take its place as the best place to play in town: by now everybody wishes there will be gigs going on again soon!
PRT: Best place to go for a late night drink after the show?
Mattia: Some bars in town are literally time capsules from the late sixties-early seventies and some are also run by the same owner for decades. Although there are less and less every year, they are by far the coolest way to end your night in Milano. You might also learn some vernacular expression and feel like a real Milanese.
PRT: Best place to go for a late night snack after the drink after the show?
Mattia: Probably your local "lurido" (an expression for food trucks parked by the street like the ones you could also find around football stadiums or large gigs). That's the place where you drown your late night shameful drunk thoughts with a greasy, overstuffed and overpriced grilled sausage sandwich. Anyone has theior own favourite. While there you'll probably get a beer as well, and it's going to be the one you'll regret the most the day after.
PRT: Best touristy thing to do in the city?
Mattia: The Duomo is unanimously considered as the city's symbol. If you are in the mood for art you'll probably wanna visit Santa Maria delle Grazie monastery to see Leonardo da Vinci's Ultima Cena or you'll head to Pinacoteca di Brera for some fine paintings. I think it's really cool to jump on a random bus or tram and get lost in the city center. Definitely wanna try a restaurant, you can find any kind of italian regional food in Milano. Oh, and wine. Possibly lots of it.
PRT: Best hidden spot in the city?
Mattia: Not far from Duomo Square there is a small church whose walls are made of real skulls and bones. Via dell'Ortica and the surrounding neighborhood it's also very peculiar; it feels like a rural northern Italian village inside a very large town. Weird!
PRT: One thing you would like to see changed in the city?
Mattia: Gentrification is pushing less wealthy citizens outside the city center more and more every year. The city keeps on changing and that's not necessarily 100% bad news. But I would definitely like to preserve some of the taste and look of old fashioned working class Milano rather than changing something. The feeling and the look of the industrial town it used to be, so brilliantly depicted in many crime movies from the seventies, today is almost completely gone.
PRT: What's your best memory about the city?
Mattia: As I told you I wasn't born in Milano. The first time I visited the city I was maybe 7 or 8 and I was brought by my long gone grandfather. It's one of the most vivid memories I have from him. After seeing it for the first time, I remember thinking that the Duomo was the biggest thing I ever saw till then.
PRT: Where in the city did you get your heart broken?
Mattia: I was at the stadium in Milano the night Italy national football team draw 0-0 against Sweden and didn't qualify for the world Cup in Russia. That was heartbreaking.
PRT: Is there a historical fact about your city that makes you chuckle?
Mattia: Some say the Statue of Liberty was copied from one of the thousand of statues standing on the Duomo facade. Since those were sculpted way before the French would build the Statue of Liberty for the city of New York, that might also be true. I wouldn't be surprised if some french guy came to Milano to steal some ideas. :-) Anyway, you can Google the whole story and decide by yourself!
PRT: Favorite song about your city you'd like to share, either yours or someone else's?
Mattia: We never wrote a song about Milano, but this city has a strong tradition of folk music and there are a lot of songs about Milano and its people. Enzo Jannacci, Giorgio Gaber, Nanni Svampa and in some way Adriano Celentano too are among the most famous artists in this musical style. Honestly speaking in present days not many underground bands have written songs about the city. At least as far as I know!