Features
Not Half Bad's guide to Forth Worth, TX
on
Friday, July 21, 2017 - 08:27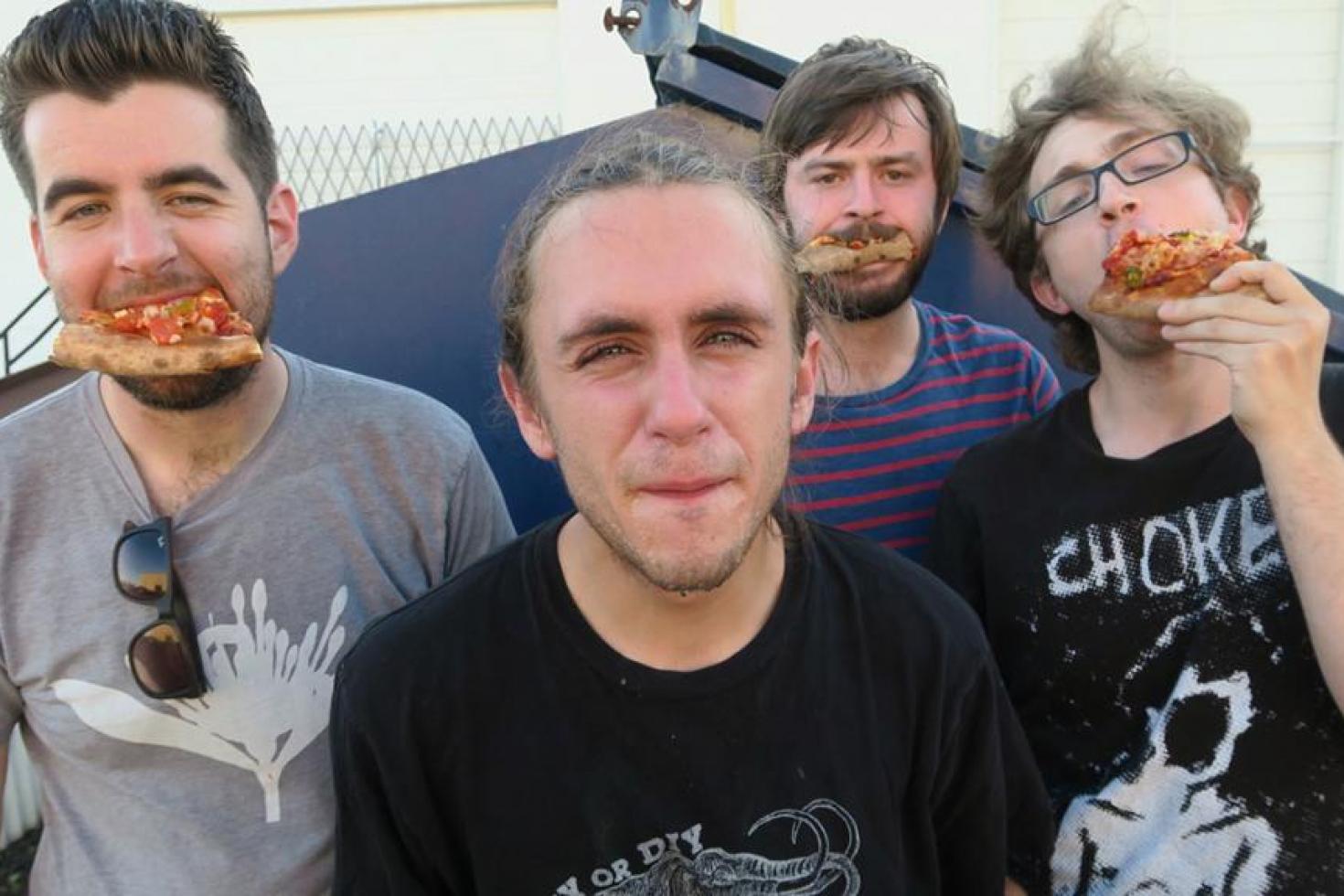 When the guys in Not Half Bad are not out trying to accomplish their life goal of eating tacos on every continent, they have a tendency to bust out catchy punk rock tunes. They are currently planning their next tour, but we managed to pry Matt Scifres away from his worn out copy of "500 Taco Joints You Must Eat At Before You Die" just long enough to answer some questions about his hometown of Fort Worth, TX.
PRT: What made you first fall in love with the city?
Matt: Leaving it. Going on tour really made me appreciate the cool little things we have here that aren't everywhere in the country. The music and art scene is incredible, the people are laid-back and it's just kind of a hidden gem, right now.
PRT: If you had to come up with a marketing slogan for the city, what would it be?
Matt: Fort Worth- "You're Not A Fucking Cowboy. Take Off That Fucking Cowboy Hat."
PRT: Best place to play?
Matt: 1919 Hemphill. It's a historic DIY space that's been in Fort Worth for almost 15 years. If I'm correct, it's the second oldest DIY space in the nation, right behind Gilman. The building used to be a furniture store so there's plenty of room to pack out shows and it's an all-ages sober space, so they get a younger and more enthusiastic crowd then a lot of the places we play.
PRT: Best place to go for a late night drink after the show?
Matt: There's a few answers to this question.
If you want to be around people more attractive than you and drink cheaply: The Boiled Owl Tavern.
If you want to be able to shit on the floor: 1912 Club.
If you want to dress up and get carried home: Thompson's
PRT: Best place to go for a late night snack after the drink after the show?
Matt: El MIL is a 24 hour Taqueria that kills it. Fort Worth is one of the best taco cities in the US, so if you can't make it to a Taqueria before 3 in the morning, El MIL has you covered. I'm pretty sure they're byob, too
PRT: Best touristy thing to do in the city?
Matt: In the north part of the city, there's "Cowtown." It's one big sprawling, cheesy western nightmare surrounding a rodeo Coliseum. I should also mention, somehow it's a well-kept secret, but Fort Worth is a city without open container laws, so this is a great place to do some day drinking and people watching. People take playing cowboy very seriously and it's great to see in person.
PRT: Best hidden spot in the city?
Matt: I'm pretty partial to the WhirlyBall place just north of town. If you don't know what whirlyball is, it's a combination of bumper cars, lacrosse and basketball and you can drink. There's only a few around the country, so when our friends come to town we like to take them here. It's a good team building/ friendship destroying game.
PRT: One thing you would like to see changed in the city?
Matt: There's too many fucking Republicans.
PRT: What's your best memory about the city?
Matt: Matt Skiba gave me a bottle of whiskey when they were on tour with Off With Their Heads. We had been drinking all night and I puked in the street. I think that was in Dallas. Still pretty cool though.
PRT: Is there a historical fact about your city that makes you chuckle?
Matt: In the 1800's, Fort Worth was pretty much nothing but brothels, saloons and gambling parlors. In the 60's it was home to a lot of real deal, Goodfellas type gangsters. (Jack Ruby's house is walking distance from my work!) It's a quiet point of pride that my city was founded by garbage people.
Also Part of Logan's Run was shot here. I didn't know till like last year.
PRT: Favorite song about your city you'd like to share, either yours or someone else's?
Matt: According to google there are no good songs about Fort Worth.