Features
Martha: 10 albums you should love as much as they do
on
Wednesday, February 27, 2019 - 16:05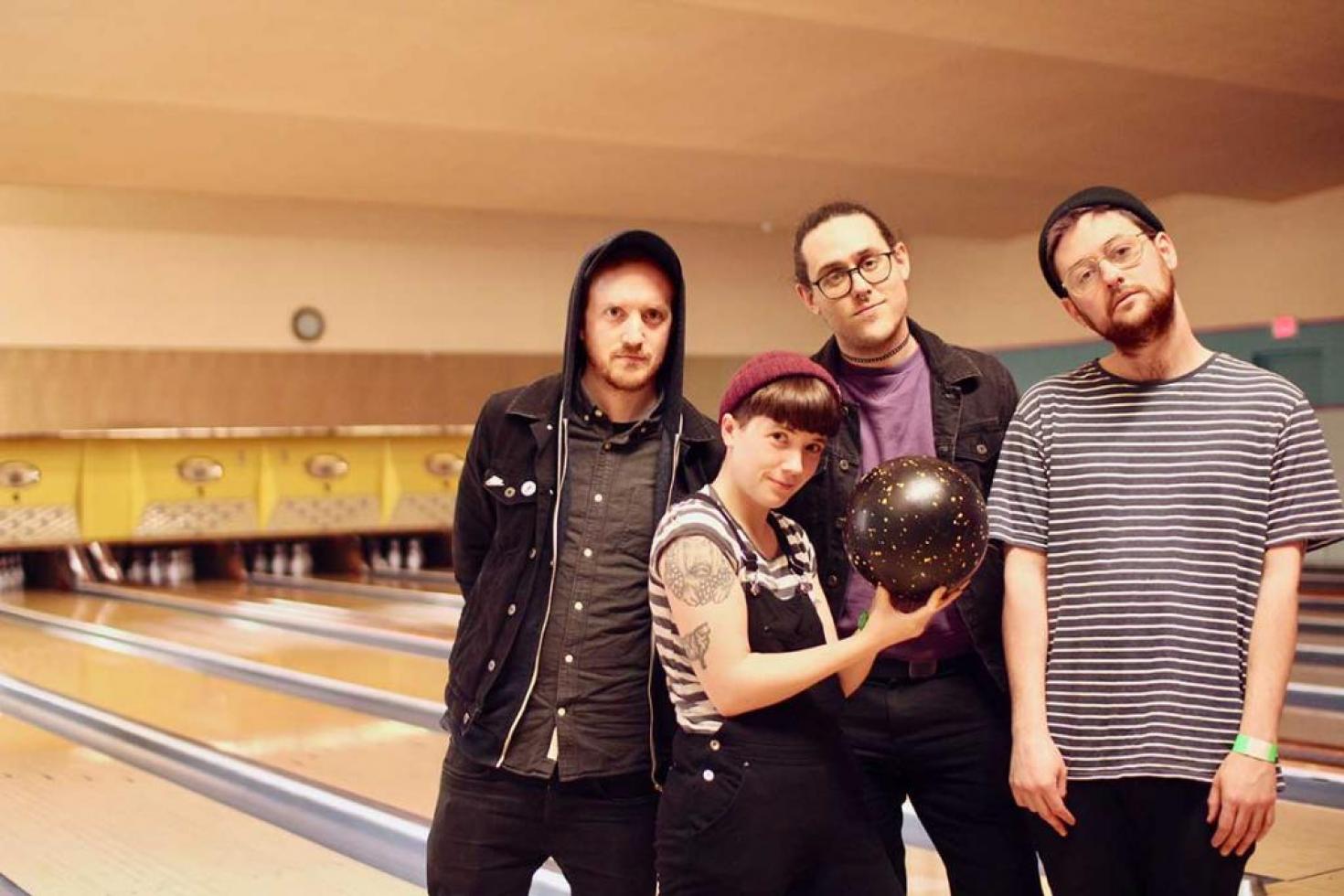 - by Tom Dumarey
In case you didn't know yet, Martha will be releasing their new album next month. 'Love Keeps Kicking' will be out April 5 via Dirtnap Records and Big Scary Monsters. We have been lucky enough to already get to check it out and well... if you liked 2016's 'Blisters In The Pit Of My Heart,' then you won't be disappointed. They took everything that made that album great and made it even better. Some of their influences? Funny you should ask because we caught up with County Durham's loveliest indie punks with just that question.
1. The Beths – Warm Blood EP
The Beths are one of the most exciting bands we've heard in ages. We were obsessed with Warm Blood when writing the album, their songs are so well written and the vocal interplay and melodies are amazing. Between us recording and releasing the new album they released "Future Me Hates Me" and its one of our favourite records of 2018.
2. Lydia Loveless – Somewhere Else
Intensity of feeling is hard to capture on record but this one does it so well. The songs are total bangers, the guitar tones are to die for and Lydia Loveless delivers each line with an earnestness that leaves you hanging on every word. This is a long time favourite for Martha and is almost definitely responsible for the slight country twang on our new record.
3. The Devils Blood – The Time of No Time Evermore
Martha have always dabbled in the occult lyrically and the new record is no different, so we wanted to give a nod to one of the best occult rock albums ever. Its got riffs, its got solos and Farida 'F. the Mouth of Satan' Lemouchi's vocals are insanely good.
4. John K. Samson – Winter Wheat
We grew up listening to and loving The Weakerthans (who we probably should have included in this list) so it was inevitable we'd love the Winter Wheat too. The lyrics are witty and sad, and the arrangements are gorgeous and melancholy. John K. Samson is honestly one of the best songwriters around!
5. Hällas – Excerpts From A Future Past
From the first time we heard "Star Rider" we were hooked. Hällas have a solid 70's rock sound without being derivative or boring - Its unique, atmospheric, chilled out rock. This record (alongside "The Devil's Blood") really made Daniel up his solo game.
6. Wyldlife – Out On Your Block
The summer before recording the new album we pretty much exclusively listened to this in the van on tour, and it will forever be associated to the German countryside for us. There's a lot of energy and some cracking choruses throughout this record - Wyldlife fucking rips!
7. Jimmy Eat World – Clarity
Jimmy Eat World were a formative band for us all and there are a few quality records to choose from. Clarity is full of real good slow jams but it also has one of the best Jimmy Eat World songs "Crush", so we had to include it.
8. Dusk – Dusk
OK, so this one is cheating a little. This album technically came out after we finished recording but we love it so much. They had a few singles before this, "The Pain of Loneliness (Goes On and On)" in particular was a song we listened to a lot while recording. We actually got to play with them at Ottawa Explosion Fest in Canada last year and it was country pop perfection.
9. The Exploding Hearts – Guitar Romantic
- The Exploding Hearts will always and forever be a huge influence for Martha. They wrote naive power-pop songs about love and heartache. When we started they were one of the bands we "wanted to sound like", there's even a reference to an Exploding Hearts line in our new album! RIP The Exploding Hearts, love you always.
10. Dwight Twilley - Looking for the Magic 7"
First became aware of this classic power-pop tune through the 2011 slasher/home invasion film "You're Next". The vocal delivery is so weird in this song and you cant really tell what he's saying half the time, but we ended up using a line of from this song in a track on the new record. It's a great song, and you never really hear it the same after seeing You're Next.