Features
on
Saturday, August 1, 2009 - 00:00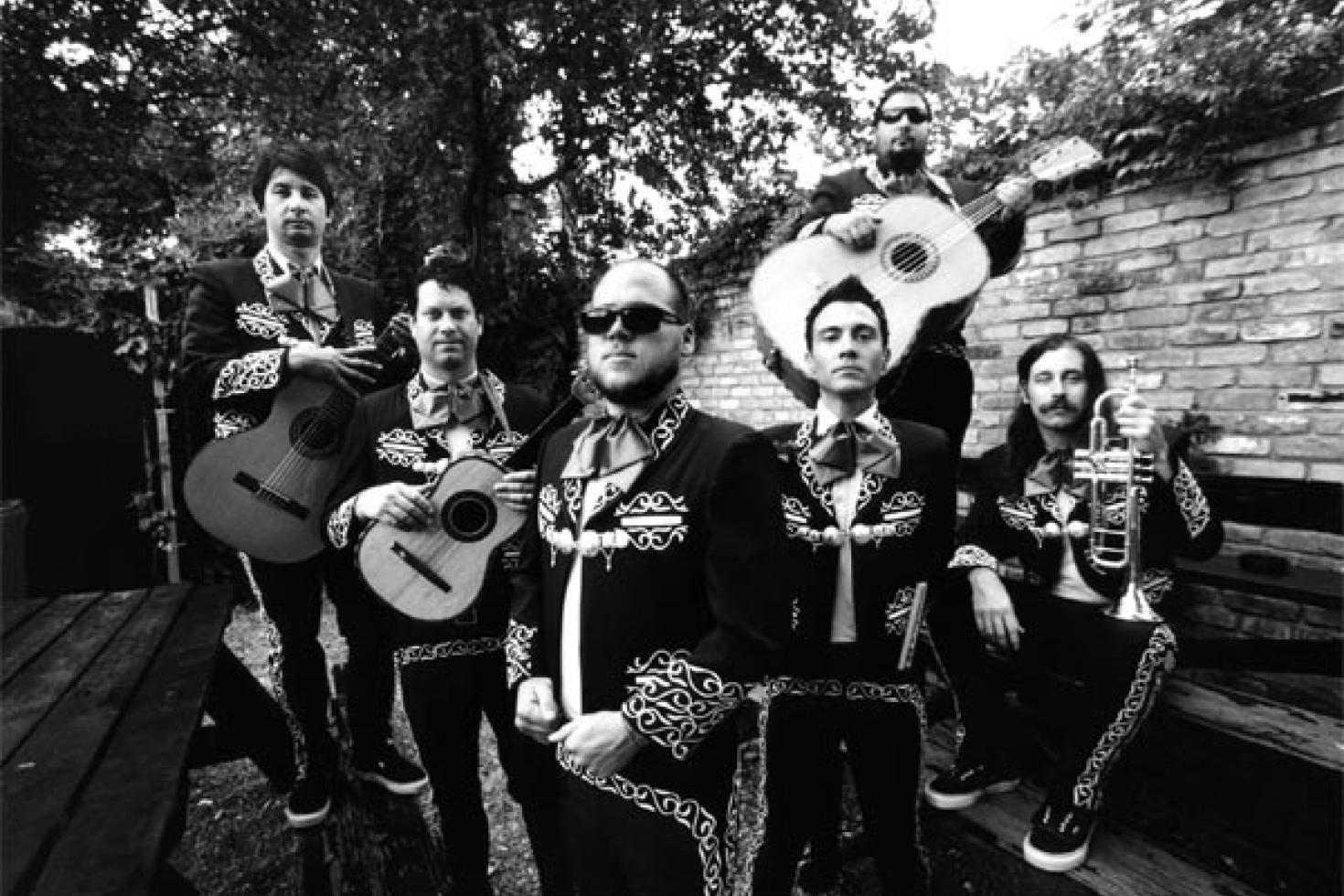 Oh shit, they did it again! In November last year The Bronx released their excellent third album where they exorcised some more demons in that typical hardcore punk fashion of theirs, now they're back already but with a twist. Meet Mariachi El Bronx!
PRT: Congratulations with the new album… when I first saw the live video of "Cell Mates" that you posted on your site months ago, I still kinda thought you were kidding but now "El Bronx" is there… did a lot of people think you weren't serious at first?
Joby: I think a lot of people still think we aren't serious. Most people associate mariachi music with the most popular style of it which is called norteno. That is the super circus-y type. We don't play that.
PRT: When and how did you first come up with the idea to start playing mariachi music? Obviously you heard a lot of it growing up in LA but going from listening to actually playing it, still seems like a big step.
Joby: It's just something we all really like. It was fun to learn how to play new instruments. I suppose it started when a tv show here in LA asked us to do an acoustic version of one of our songs (which happens to be one of my least favorite things ever due to the MTV unplugged series in the 90's). Everywhere you went all you heard was "Layla" by Eric Clapton. I really built up resentment for that. So when we approached to do it I suppose it was a knee jerk reaction to my distaste for acoustic renditions, and mariachi seemed like a far better solution. It was great, so we decided to make a record.
PRT: Have you already heard from other mariachis what they think about the album? Joby: 3 thumbs up. PRT: Other than the obvious differences like the instruments, was writing for "El Bronx" any different compared to a regular The Bronx album?
Joby: Generally when we do Bronx records they are written in a certain space in a certain time. This record was written all over the world while on tour. I think that's why it has a much broader spectrum then the usual Bronx point and shoot.
PRT: My favorite song on the album has to be "Quinceniera"… seeing as my Spanish sucks, can you tell me what the title means and what the song is about?
Joby: It's when a Mexican girl becomes a woman. A celebration on her 13th birthday. Kinda creepy.
PRT: On a related note, how do you pick which band you'll use certain lyrics for? Are there differences in subjects you touch upon?
Joby:I don't want to speak for Matt here, but in my opinion he writes in the general direction of what the song looks like sonically.
PRT: You're playing shows now both as The Bronx and Mariachi El Bronx, sometimes even on the same night. How do you guys keep up playing two shows back to back?
Joby:No idea. Super tired most of the time. I am currently trying to learn how to sleep standing up.
PRT: And aren't you worried that people who go to see Mariachi El Bronx live will leave once you start tearing into "Shitty Future" or the other way round?
Joby: I would like to think that there are two kinds of music in the world. So I would hope that people are open minded and would enjoy two different types of music all crumpled into one show. Rinse repeat.
PRT: Are there already any plans to let us Europeans on the mainland experience Mariachi El Bronx live?
Joby: Yes – probably in November we will be heading over.
PRT: I just read that you are contributing a cover of "I Would Die 4 U" to a Prince tribute album that Spin is putting together. Any special events in the past that made you want to be a part of that release?
Joby:I am a huge Prince fan. Always have been. I would hate to meet him, but when I was a kid I thought that because he did everything on his records that was the coolest. And he was better then everyone else. A lot of people don't know how incredible of a guitar player he is. He doesn't care. He just writes booty music and licks his lips….