Features
Direct Hit's guide to Milwaukee
on
Monday, June 5, 2017 - 19:04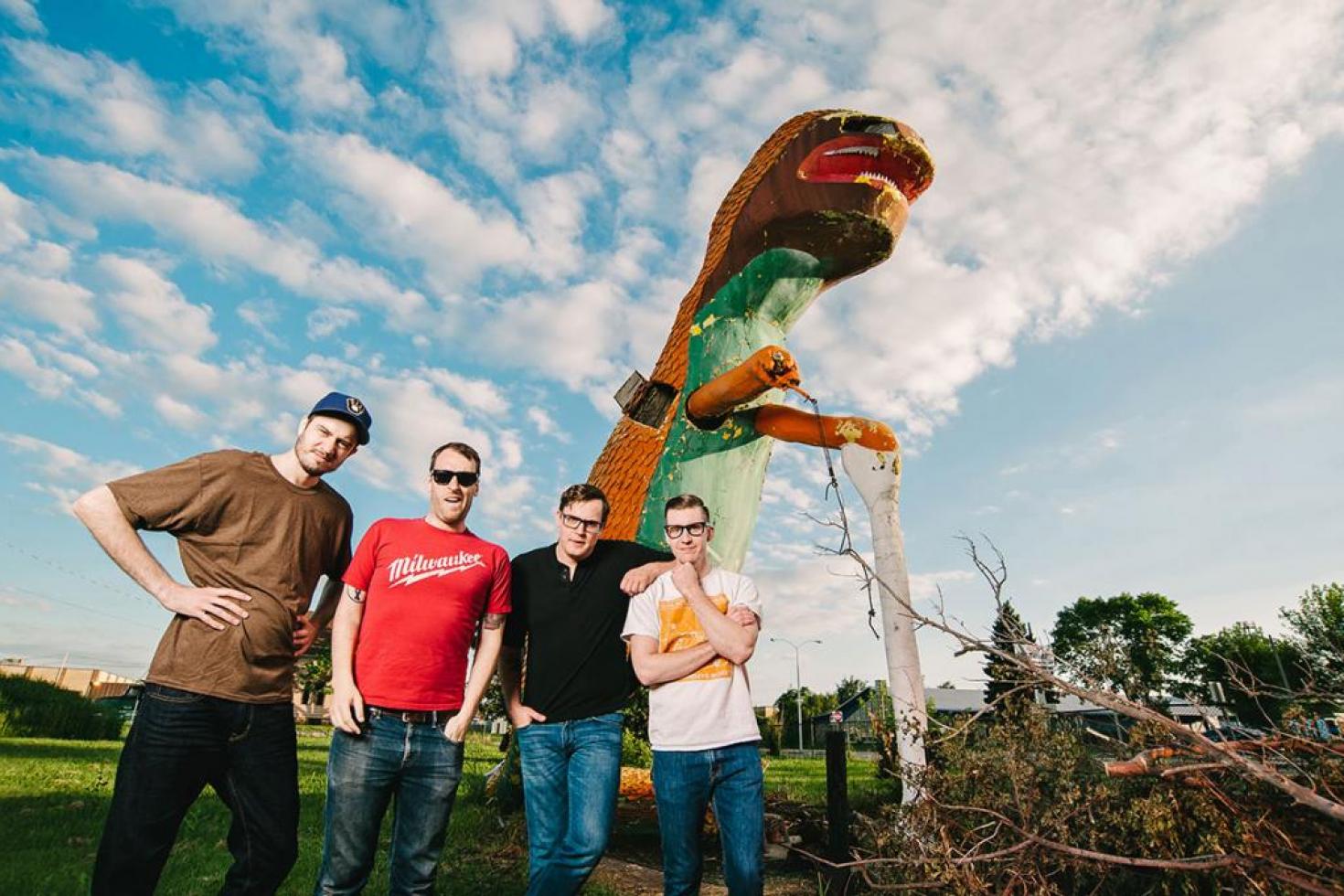 Fat Wreck Chords recently re-released Direct Hit's debut album, "Domesplitter". If you didn't pick up on this band until they released "Brainless God" or even later yet when "Wasted Mind" came out, do yourself a favor and check out "Domesplitter". We caught up with vocalist Nick to ask him some questions about his hometown of Milwaukee, the largest city in the state of Wisconsin.
PRT: What made you first fall in love with the city?
Nick: Local music, and the DIY spirit behind it, I think. I lived out in the suburbs, but went to high school downtown, and I was lucky enough to meet people there who showed me music that didn't suck, that wasn't on the radio - bands that were playing in legion halls, and basements, and garages, and rec centers, and not arenas or The Rave or something. Milwaukee sort of lives in the shadow of Chicago, so as long as I've been paying attention, people here have had to figure out ways to entertain themselves, since no one sends their bands here. So people here have always kind of made up their own rules, and have a chip on their shoulder, which makes 'the scene' here both frustrating and fascinating.
PRT: If you had to come up with a marketing slogan for the city, what would it be?
Nick: "Who Cares?"
PRT: Best place to play?
Nick: Depends on the show. I like playing at Cactus Club, because when I was a kid that's where all the coolest bands played. The White Stripes played there at least once, maybe more, Queens of the Stone Age, Interpol, Bright Eyes... Enormous groups that would have no business playing in a tiny little place like that. It sounds really good too.
PRT: Best place to go for a late night drink after the show?
Nick: Bars all close in Milwaukee at 2AM, and shows here start late, usually when it's over everyone goes home and drinks in their living rooms. Or standing up at the counter. Depends on how shitty your night was.
PRT: Best place to go for a late night snack after the drink after the show?
Nick: Oakland Gyros is usually my spot. Don't know why it is that they make the best trash food in the city, but they always do. Probably because of how much salt is in the meat.
PRT: Best touristy thing to do in the city?
Nick: Read Jeffrey Dahmer's Wikipedia article, and then go for a drink at The Ambassador Hotel. Dude rented a room there, coerced someone into it, then killed em and hacked up the body before smuggling it out in a suitcase. The place has been completely remodeled, and everyone there refuses to talk about the incident, but it's still totally creepy.
PRT: Best hidden spot in the city?
Nick: The Microphone Museum.
PRT: One thing you would like to see changed in the city?
Nick: Milwaukee is one of, if not the most segregated city in the entire country. Racism here runs deep. I think most people would like to see that change, but it's tough when your state is influenced by a governor who's scared of change, a do-nothing senator, the guy who authored that terrible new healthcare bill, and two deeply corrupt congressmen. Together they're doing a pretty good job of making sure people who don't live in the city continue to hate it.
PRT: What's your best memory about the city?
Nick: My kid was born here, and my wife and I got engaged on the lakefront. Pretty tough to pick between those two.
PRT: Where in the city did you get your heart broken?
Nick: Never had my heart broken here. Not many terrible memories just in general.
PRT: Is there a historical fact about your city that makes you chuckle?
Nick: They filmed that super-tight car chase in The Blues Brothers up here, and the Hoan Bridge is on film, but Chicago still gets the credit.
PRT: Favorite song about your city you'd like to share, either yours or someone else's?
Nick: "Down to Milwaukee" by The Obsoletes.