Features
Bands about bands on Booze Cruise 2019
on
Tuesday, May 7, 2019 - 11:46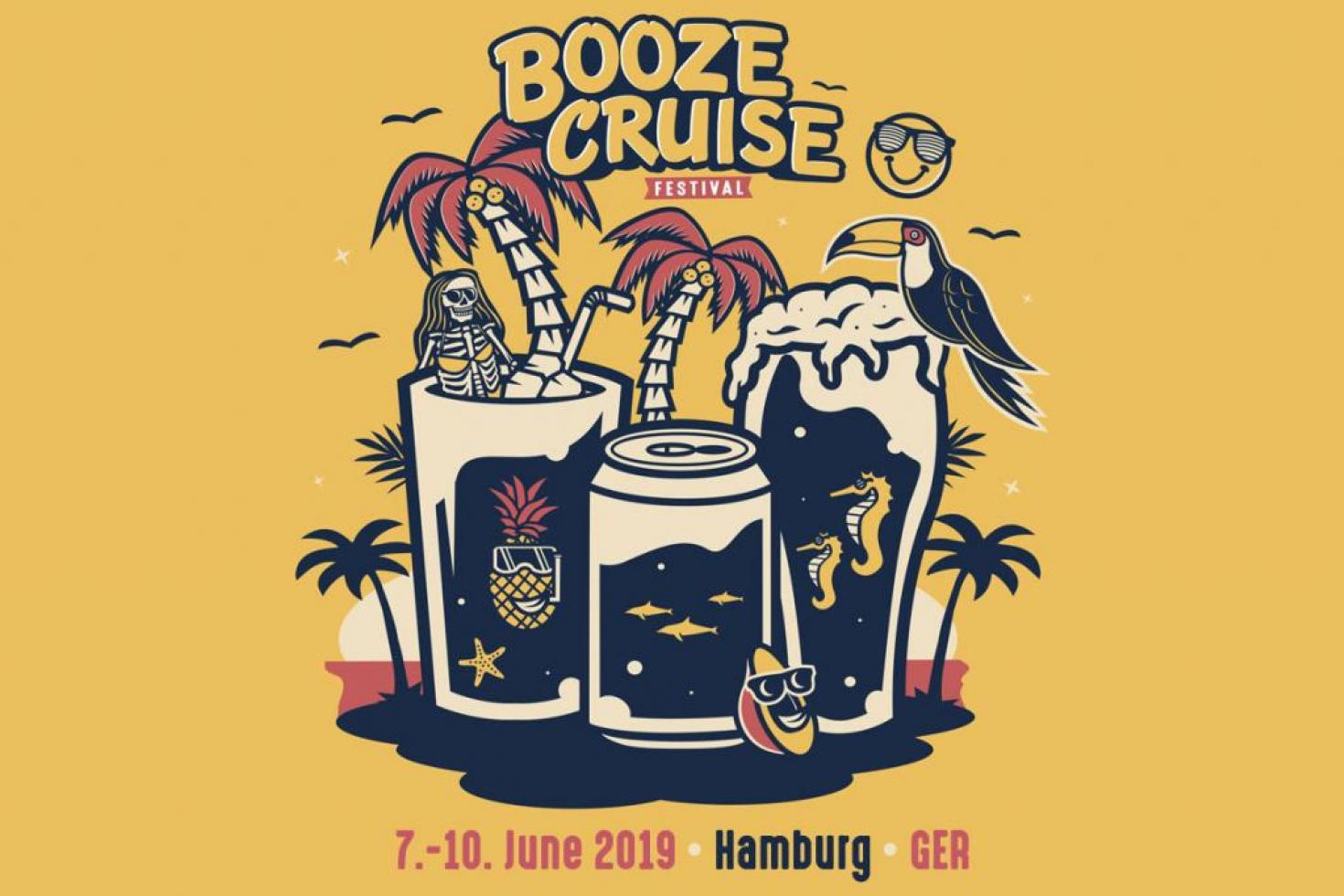 - by Tom Dumarey
In exactly one month, it is Booze Cruise time! And with a line-up that boasts As Friends Rust, Chamberlain, Hot Snakes, Red City Radio, War On Women, Mobina Galore and about a zillion other bands, it is fair to say that there will be one hell of a party going on in Hamburg.
To help you choose, we caught up with the guys from DeeCRACKS, Ricky from Western Settings and Daniel from The Run Up to see who they were most looking forward to seeing.
DeeCRACKS about Not Scientists
We love these guys. Good friends of ours for years and the nicest people. They are the best live band in Europe at the moment, so how can we ever not be excited to see them?! If you know them, surely they are on your list already. If not, you gotta go see them! Can't believe they still don't play on the biggest stages in Europe, 'cause that's what they deserve.
Western Settings about Decent Criminal
Oh man, DECENT CRIMINAL, where to begin? We've known these decent people for a while now and got stuck on the road with them for a month last year. You ever have that friend that is just way cool and you don't know how they are so cool? That friend is DECENT CRIMINAL. You don't always really actually like the music of the bands you're on the road with. This was not the case here. We watched them every night and remember just thinking "fuck, this good, these guys are good" Their songs really dig in, the delivery is even more wowing and compelling. We all ended up tattooing each other in a living room in Arizona at 3am at the end of that tour.
The Run Up about Bong Mountain
This will be the last show of the Bong Mountain / The Run Up / New Junk City tour and I will be incredibly sad and happy at the same time. I love these bands so much and we are so happy to have shared the road with them and created memories, but sad to be saying bye (until Fest). I will probably cry my eyes / lose my shit to 'Then we'll break into Caroline / With a case of dollar twenty-twos… And a stereo… With a mixtape of the songs that we'll all know till we die…"
DeeCRACKS about Billy Liar
Billy has an amazing new record in the pipes. It will come out this summer on Red Scare Records. Well excited for it as Billy was cool enough to play it to me when we were on the road together. Great songwriting! You should definitely check him out.
The Run Up about Chamberlain
They have been one of my favorite bands for the last 100 years (don't worry, we're not that old really) and I have never got to see them. 'Five Year Diary' has so many poignant memories and lyrics of significance for me. 'I've heard it said you can measure a man by the company he keeps. If that's true, girl, I'm telling you, I must be a king.' I always said I would get this tattooed. The new songs they have released sound incredible too. To me, this band is perfect.
Western Settings about Kali Masi
KALI MASI are true artists and true sweethearts. Spending time around this crew was inspiring and fun. Want to have a good conversation? Talk to their bass player, Anthony, I could listen to that guy go on and on for hours. There really aren't very many bands right now making music as well crafted, genuine, and full of sustenance as KALI MASI. If you watch / listen to / meet this band and don't feel things you may be an evil robot and I'm not sure we can be friends.
DeeCRACKS about 7 Years Bad Luck
Our boys 7YBL! Being fellow Austrians, we shared stages and green rooms with them for decades before both of our bands were actually a thing. Always excited to see them and party with them. If you like Alkaline Trio, Lawrence Arms or Face to Face, these guys will be right up your alley!
Western Settings about Hot Snakes
We are really excited to be on the same bill as Hot Snakes. These guys are from the same town as us. Rick and John have both admitted how much of an influence we've been to them the last 5 years and while we were all hanging at Live Wire a few weeks ago they invited us on a worldwide tour which starts soon. All of this is a lie except the first two sentences.
The Run up about Überyou
Old touring friends, drinking buds, best friends… They are all the above. They are such a special band and special people. They don't shout from the rooftops about all the shit they do for the punk rock community and for their friends, but holy hell, the world would be worse off without them. I love every single member of this band, I really do… And that's before I've gotten onto their music… So much passion, honesty. Their new record is unbelievable, even down to the artwork and layout of the physical product, perfection. The thought and detail is amazing. I have been singing along to this band since the start. See you at the front
DeeCRACKS about As Friends Rust
I got to know them in 2001 when they toured with Strike Anywhere supporting their album "Won" and both Strike Anywhere (with "Change is a Sound") and As Friends Rust blew my mind. I went to see them at their first reunion tour in 2008 at their only Austrian date and it was awesome. Can't wait to see them again this year! Thanks Booze Cruise for making this happen!