Upcoming Releases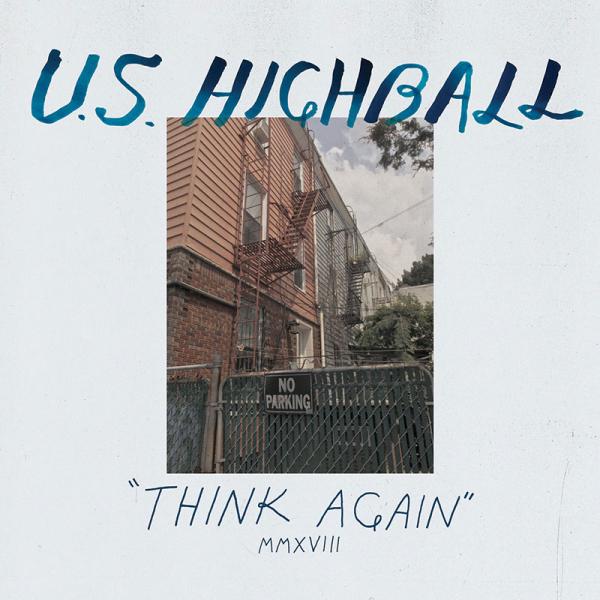 on
Friday, November 2, 2018 - 12:51
Scottish power-pop duo U.S. Highball (ex-The Pooches) have just announced the release of their debut EP Think Again, coming out November 9th on Lame-O Records, with a concurrent cassette release on Fuzzkill Records as well as sharing their first single, "Roppongi Hills, On The Roof".
Singer James Hindle: "This was the first song we wrote together when we started working on stuff for U.S. Highball. It's essentially about my first trip to Japan. It was an amazing experience, but I also felt pretty homesick; maybe because the culture is just so different from Scotland. It's also kind of a reverse love song, about the end of one thing and the start of whatever is going to happen next and feeling OK about the prospect of being alone. Fun fact; the wee jingle at the start of the song is the tune played over the tannoy at the subway station near where we were staying; each station in Tokyo has their own song, which plays when a train is arriving at the platform. The train sound at the end is the sound of a train pulling into that very same station too." - James Hindle
U.S. Highball is a new pop group made up of Calvin Halliday and James Hindle; one the former drummer of Glasgow punks Anxiety and both members of power pop outfit The Pooches.  At the start of 2018 - during hiatus from both bands - they began writing songs together as a two-piece, their longtime friendship and shared musical tastes ensuring that ideas and arrangements came easily.
Inspired equally by the organ-led jangle of Felt, the whip-smart new wave of Nick Lowe, and the primitive drum machine sounds of early They Might Be Giants, U.S. Highball revel unashamedly in the pleasures of pure pop. The guitars chime, the keys crunch, the choruses soar and the band's plentiful hooks will be lodged firmly in your cranium from first listen.
During the unprecedented Glasgow summer heatwave of 2018, the pair recorded a handful of songs with Catholic Action's Chris McCrory at Shady Lane studios in Erskine. The fruits of these sessions are due to be released on November 9th via Philadelphia's Lame-O Records, with a concurrent limited tape release on Glasgow based Fuzzkill Records. A full-length record will follow in the spring of 2019.
Track listing:
Roppongi Hills, On The Roof
Venus
Wait & See