Upcoming Releases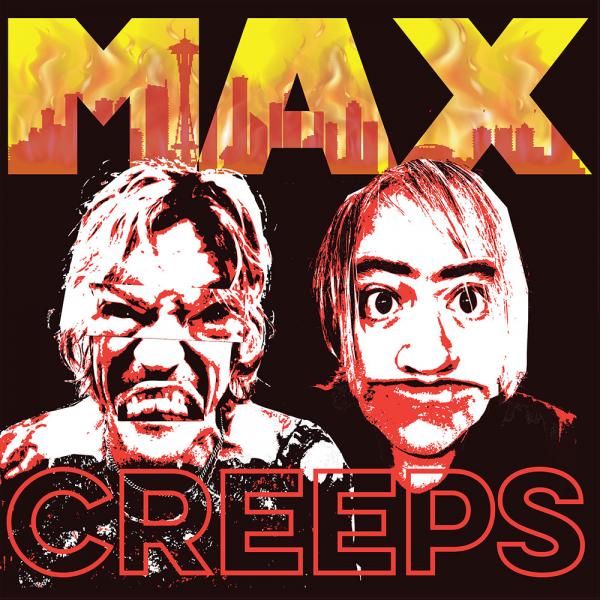 on
Tuesday, April 19, 2022 - 07:53
"We heard you!" - that's the message from Max Creeps following worldwide vigils, an endless array of tributes and a viral movement across social media.
"We are elated to announce to our billions of fans that Max Creeps have reunited," PC Bullshit shared with the dozens of fans camped outside of the band's studio, as he and Max Blastic triumphantly emerged hand-in-hand.
In a candid interview, Max Blastic and PC Bullshit admitted the Monday break-up was the result of their long chattered about dispute over a 30-year-old, $226 gas bill. Thankfully, the age-old gas dispute between these icons has at long last been put to bed, with the pair quickly re-entering the studio after decades of false starts.
The result is Nein, a nine-song album slated for a May 13 release via Velocity Records. A preview of the Hardon Staynes-produced collection arrived today with the release of "Burn It Down" and its accompanying video.
"I feel we've made the record we meant to have made back in the day. If the topics seem familiar, well, WE WROTE THEM FIRST," says Blastic. "I don't actually REMEMBER what the songs are about but I KNOW we were the first and the best. We were and are ALWAYS the first and best."
Nein track list:
Burn It Down
Summer Of Fun
Your Days Are Numbered
Citywide Shit
Party Anthem
Buy Something Every Day
Get a Life
The Internet Killed Me
Hung, Drawn, and Quartered (1424)