Upcoming Releases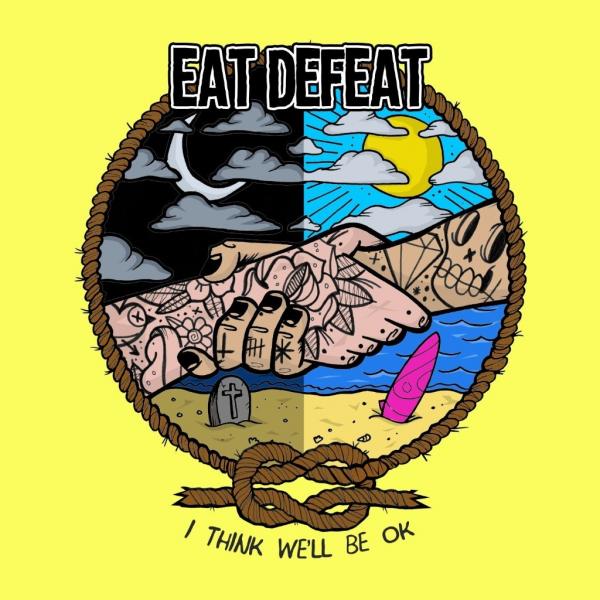 on
Saturday, June 23, 2018 - 18:35
Leeds punks, Eat Defeat have today announced details of their new record, 'I Think We'll Be OK'. The 10-track album will be released through Bearded Punk Records on August 3rd, available on vinyl, CD and digital download. To celebrate the news, the band have shared the lead single 'A Little Less Than OK'.
Speaking on the release, vocalist Andrew Summers said "I'm just so, so excited to have new music out there. I'm the most impatient person in the world when it comes to wanting to share things I'm proud of, so if I had it my way we'd just get the masters and release it immediately. In fact, I'd probably just live stream the whole recording process!"
On the new single, Summers continues, "It was a track I'd written and demoed and didn't really think was strong enough for the album. Luckily the rest of the guys saw something in it that I didn't.
"The track itself is an example of an odd paradox where I'd been really struggling with motivating myself creatively and it was driving me insane, to the point where I somehow managed to turn that frustration into a song. It's about trying to accept that no matter what I do it's never going to be perfect, there's always going to be something I'll compare it to and think 'well, what's the point when this is better' and that that's not really the worst thing in the world."