Upcoming Releases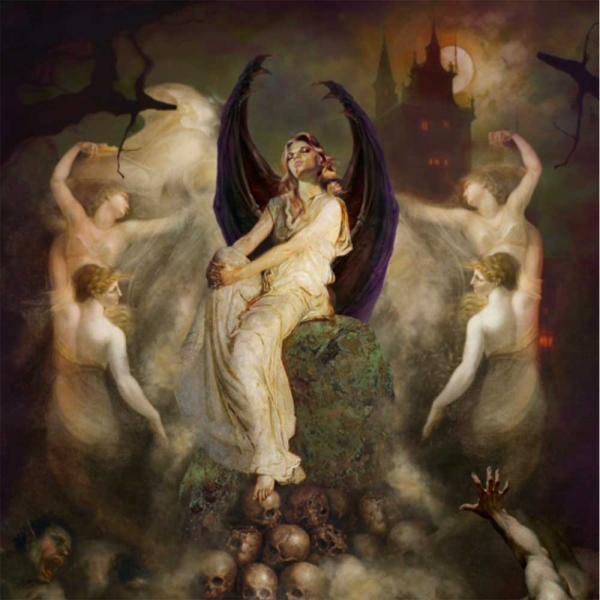 on
Friday, May 26, 2023 - 15:39
A new chapter in the thrillingly theatrical story of CREEPER gets underway today as the acclaimed UK band shares the brand new single and video "Cry To Heaven" and announce the Friday, October 13 release of their third album Sanguivore.
CREEPER's previous albums — Eternity, In Your Arms and Sex, Death & the Infinite Void — have seen the band enamour an army of devotees, a highly committed following that propelled their second album to a Top 5 chart position.
Vocalist William Von Ghould says, "Keeping in line with the band's ethos of aggressive musical progression, the song is once again an ambitious departure from previous works. 'Cry To Heaven' turns the key and unlocks a door to a new world of decadent excess. The introduction to a new tragic story of love, loss, and vampires. This is Creeper at their most outrageous, harking back to a time where Jim Steinman ruled the airwaves in leather gloves and Aviators."
Opening with the rousing harmonies of the devil's own choir, "Cry To Heaven" immediately establishes another fresh evolution of CREEPER's style. It's a luscious, maximalist wall of sound in which swaggering hard rock at its most anthemic is amplified by punchy, high-drama synths, topped by the band's signature vocal interplay between William Von Ghould's sinister croon and Hannah Greenwood's majestic range.
It's a track which sees CREEPER extending and updating the lineage of the darkwave hedonism of The Sisters of Mercy with the crunching guitars and wounded roar of Danzig. Those two bands are also reference points for the accompanying video, which sees Von Ghould channeling classic Andrew Eldritch vibes within a visual that feels like an S&M twist on The Lost Boys.
The song's lyrics also tease the narrative that will unfold within the Sanguivore narrative. Its references to blood lust, sex, cannibalism, and a human disguise hint at a new story of ill-fated love and corrosive lust — themes which burn throughout CREEPER's previous album concepts.
For the uninitiated, a sanguivore is an entity that needs to feast upon blood to survive.
"Cry To Heaven" is the latest result of CREEPER's collaboration with the twisted mind of producer Tom Dalgety (Ghost, Royal Blood, The Cult, Killing Joke).
Sanguivore track list:
Further Than Forever
Cry To Heaven
Sacred Blasphemy
The Ballad Of Spook & Mercy
Lovers Led Astray
Teenage Sacrifice
Chapel Gates
The Abyss
Black Heaven
More Than Death