Upcoming Releases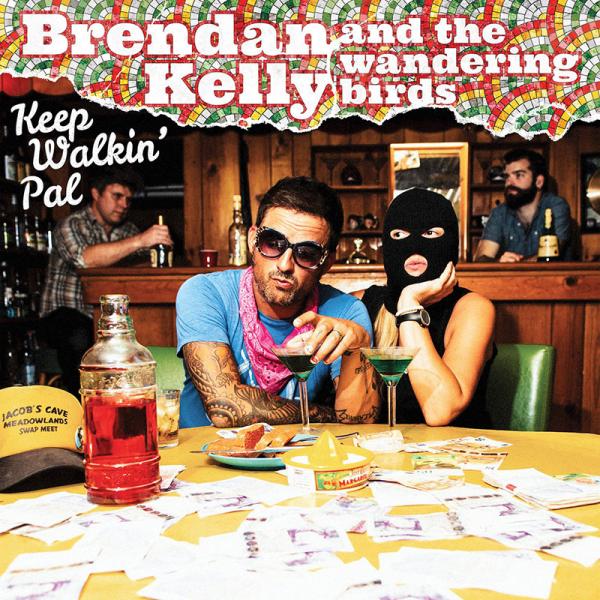 on
Saturday, October 13, 2018 - 09:45
Red Scare Industries, and Midwest rock band Brendan Kelly and The Wandering Birds have announced the band's forthcoming album, Keep Walkin' Pal. Out digitally on Friday, October 26 and the physical street date for CDs and LPs is on November 23. Brendan Kelly has been voted "Best Twitter" by Chicago Reader, was a TV Host, is the guy behind Nihilist Arby's, sings in The Lawrence Arms, works at The Onion, makes weird art… the list goes on.  
Now after a couple years crafting deviant songs he has something new for his cult to consume: a 10-song album called Keep Walkin' Pal.  He releases his "solo" material under the name Brendan Kelly and The Wandering Birds, but this is not some emo boy with a guitar, or another "punk goes acoustic" outing, this is an artist collective like Wu-Tang Clan or Crass.  It involves musicians, visual artists, studio nerds, and even a college film professor. We're not sure how to describe this wild record (Space Rock?  Chiptune?), but we know it's a likable mix and a real departure from what you're used to hearing from Brendan and this scene.
Back with the Birds is Bren's BFF and co-conspirator, filmmaker Nick Martin. They've also added two new partners in crime on these 10 godless hymns: Derek Grant of Alkaline Trio and Dan Tinkler from Atlas Studios. 
Track listing:
Keep Walkin' Pal
Shitty Margarita
Huggz
The Lies
Black Cat Boy
Up In Them Guts
Boardin' USA!
The Ballad of Buffalo Bill
Bottle and Tray
I'm The Man