Upcoming Releases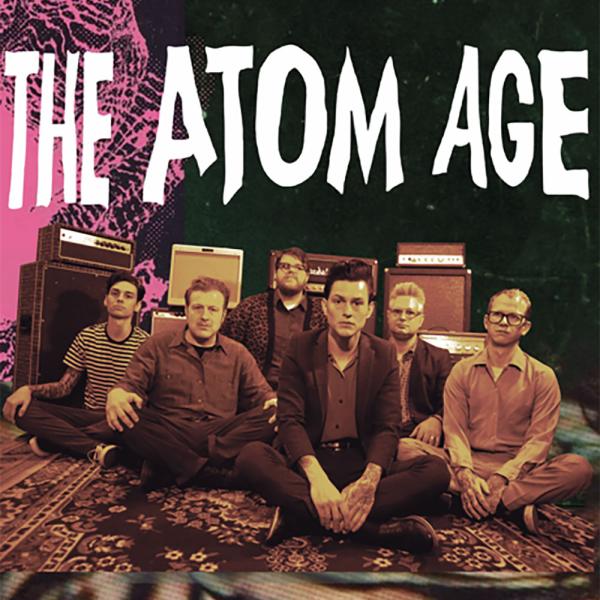 on
Friday, September 8, 2023 - 08:22
Garage punk rockers The Atom Age released an incendiary new single and music video, "New Season," and announced that their forthcoming self-titled album will release September 29 via Asian Man Records.
True to The Atom Age's explosive energy, "New Season" wastes no time leaping into the thick of things. From the top, "New Season" is an unhinged riot of punk defiance with cutting riffs and aggressive drums that perfectly punctuate guitarist Ryan Perras' high-energy vocals. The single is brimming with the band's rock-'n'-roll passion, distorted sound, and raw spark. "We live in fright each night / Chainsaw our teeth but won't say we're uptight / a new season is here they say / but sometimes its better to upend," Perras shouts from verse to chorus. The sextet – made up of vocalist/guitarist Peter Niven, vocalist/guitarist Ryan Perras, drummer Tim Harman, saxophonist Brendan Frye, organist Fred Brott, and bassist Randy Moore – melds groovy, organ-tinged melodies, fuzzed out guitars, and rock-solid rhythm, resonant with sounds like The Hives, The Sonics, The Cramps, and Rocket From The Crypt.
In the video, The Atom Age frolics around a sunny garden with exaggerated glee. Shots of sardonic joy while the band quite literally takes time to smell the roses are juxtaposed with the band rocking out in a tightly-packed performance of the song.
"'New Season' bemoans the frustrating tendency to put our faith into the newest, greatest whatever thing that appears," said Perras. "It's been exhausting to deal with the promises of technology and 'new' ways of thought that never quite seem to be as beneficial as they promise. Satisfying change always feels just out of reach and we can never seem to wrap our heads around a truly new way to begin."
The Atom Age will release their self-titled album on September 29, which is available to pre-order now via Asian Man Records. The band will be performing at their album release show at The Kilowatt in San Francisco on September 8. The show will be a 21+ event free to the public with support from The LoserLees and The Circulators.
The Atom Age track list:
Honeybee
New Season
High Class Motherfuckers
I Was a Rock N Roll Narcissist  
Who's Interfering
Toothache
I Wanna See Something Strange
Til We're Shakin
Believe
Best Technique