Upcoming Releases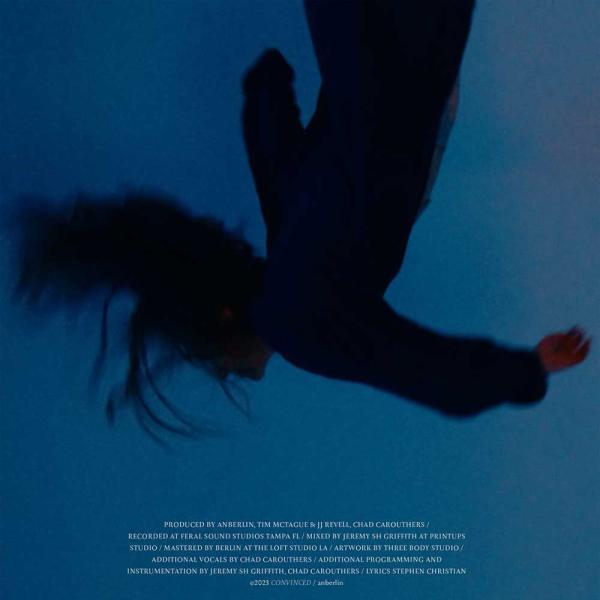 on
Saturday, June 10, 2023 - 15:03
Anberlin announce their new EP, Convinced, set for release June 30th on Equal Vision Records. Celebrating 21 years as a band, Anberlin continue to expand their sonic palette, offering a sound that will captivate new and old fans alike. New single "Lacerate," out now, builds on an electronic beat that leads into an immense full band dynamic. The rhythms combine into a stadium-ready breakdown at 1:55, highlighted by thick guitars, pulsating drums, and scream-sung backing vocals. The cinematic video for "Lacerate" thrives off the emotional push and pull of the song and can be viewed here now.
Diving into the lyrics of "Lacerate," vocalist Stephen Christian stated: "Lacerate is about a toxic and dysfunctional relationship; it's about feeling trapped and existing only to hear negative things from the person you're with; it's a song about disillusionment, longing for release, and the conflicting emotions that come with a troubled relationship."
Convinced follows Anberlin's 2022 EP, Silverline, which marked the band's first new music in eight years. On Convinced, high-powered alternative rock meets a new wave influence to create a correspondence of light and dark moods. Entering Feral Sound Studios in Tampa, FL, the band self-produced the EP alongside help from friends Tim McTague (of Underoath), Chad Carouthers, and JJ Revell.
Formed in 2002, Anberlin broke out with their debut album Blueprints for the Black Market just a year later, which gained notoriety from the success of the single "Readyfuels". Sophomore release Never Take Friendship Personal (2005) saw the band jump to getting frequent airplay on alternative radio with tracks like "Paperthin Hymn", and was followed by Cities in 2007. This led to their major label debut for the release of fourth album New Surrender, and the blazing success of hit single "Feel Good Drag", which currently sits at over 113 million plays on Spotify alone. Riding high, the band entered a heavy touring schedule and went on to release Dark Is the Way, Light Is a Place (2010) and Vital (2012). In 2014 Anberlin announced they would be breaking up, but not before releasing their seventh studio album Lowborn and giving fans a proper send off with an extensive farewell tour. Feeling rejuvenated, the band reformed in December 2018 and ramped up their touring schedule again soon after. Fast-forward to present day and Anberlin is playing lively shows to dedicated audiences and working on creating even more music to sing-along to.
Convinced track list:
Lacerate
Decoder
Banshee
Animals
Nothing More