Upcoming Releases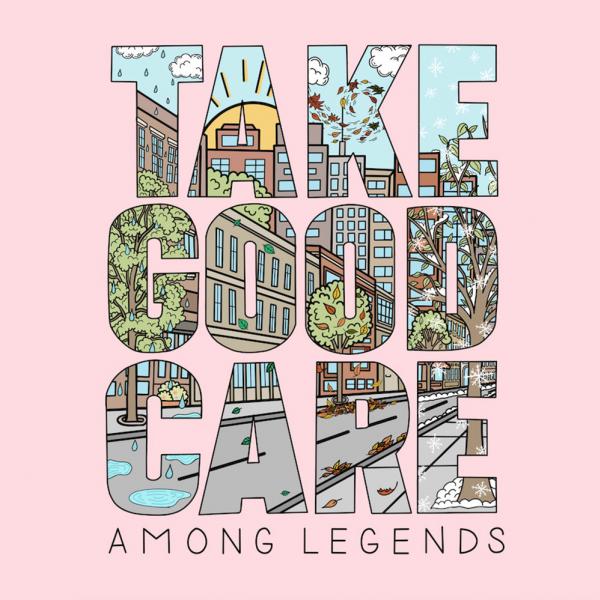 on
Friday, May 6, 2022 - 09:15
Ontario, Canada pop-punk 5-piece Among Legends has released "Come Up Swinging" the first single off the band's upcoming debut full-length 'Take Good Care', which will be released on July 8th via Little Rocket  (UK), Rad Girlfriend (US) and Sounds Of Subterrannia (EU).
Vocalist Mitchell Buchanan says, "Come Up Swinging is all about pushing through internal adversity, overcoming that voice in your head that says "you can't do this," I wrote the lyrics as an exercise in trying to create something tangible that could counteract that voice in my own head - some sort of evidence that I could turn to when I was feeling overwhelmed or directionless. Over the past few years it's become a personal pump-up song, and I hope it helps someone else hold onto the drive they have to achieve what they want to achieve. We've all got the capability to do amazing things, and Come Up Swinging is a song that's meant to encourage folks to keep going, even when it's really hard, to actualize the amazing things we can all do."
Since 2016, Among Legends has self-released 3 EPs and they've recently completed their debut LP, produced by Siegfried Meier (Face To Face, Chuck Ragan, The Salads). Their previous releases have received praise from such outlets as New Noise Magazine, PunkNews, Dying Scene, Canadian Beats and others. Exclaim! Magazine premiered the band's 2016 single "We Were Vaguely Saint"s, and Idobi Radio described their 3rd EP 'Some Days' as "positive pop punk at its finest."