Album Reviews
To Be Everywhere Is To Be Nowhere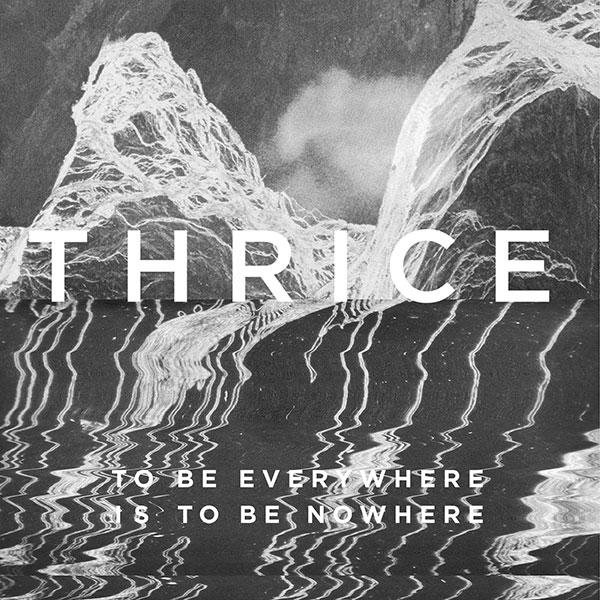 on
Sunday, June 5, 2016 - 12:27
Following their four-year hiatus, Thrice are back with their ninth album, "To Be Everywhere Is To Be Nowhere", and I couldn't be happier about it. I've been a fan of these guys ever since I heard "Identity Crisis" back in 2001. Does that mean I thought every album they released since was equally good? No. But that makes sense considering they never stopped evolving rather than making the same album over and over again. Put "Identity Crisis" next to 2011's "Major/Minor" and I'm pretty sure you could make someone believe they are made by two different bands if it wasn't for Dustin Kensrue's characteristic vocals.
So where does that leave "To Be Everywhere Is To Be Nowhere"? Well, it's everything you could want it to be. It culls the best from albums such as "The Artists In The Ambulance", "Vheissu", "Beggars", "Major/Minor" and "The Alchemy Index" and feels like those four years off allowed the individual band members to take a step back, take it all apart and then reassemble their sound into something that is familiar, yet different once again.
"Hurricane" starts off with just an acoustic guitar that is like the calm before the storm (and reminded me of the Pixies classic "Where Is My Mind"), before a wall of sound washes over you, much like the tidal wave Dustin sings about. The band isn't holding back, and neither is Dustin as he rages over and wrestles with everything from America's foreign policy and war to immigration.
"Hurricane" then segues perfectly into "Blood On The Sand", another powerful motherfucker of a song that hits you in all the good spots, especially during the killer chorus and the brutal ending. Actually, the entire album has an incredible flow to it. The band reigns itself in a bit on "The Window", re-introduces that dark bluesy "Beggars" feel on "Wake Up", before going into "The Long Defeat", which comes with one of Teppei's guitar riffs that are like a ray of light.
After the mellow instrumental interlude that is "Seneca", the band pounds out "Black Honey", one of the darkest and most menacing songs on the album. An absolute album highlight. "Death From Above" sees Thrice taking it to their grittiest, while the piano-enhanced ballad "Salt And Shadow" rounds out this album in the best of ways.
"To Be Everywhere Is To Be Nowhere" sees Thrice revisiting their past and combining it into something that is familiar yet new at the same time. Not only is it one of the band's best albums to date, it could very well be one of the best albums to be released this year.