Album Reviews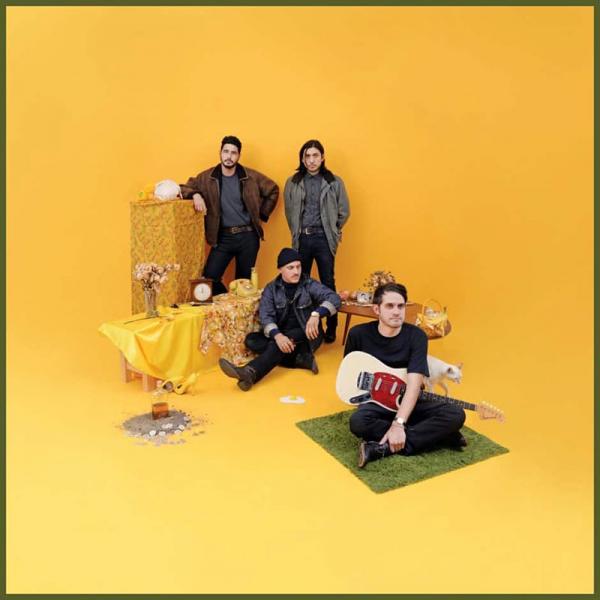 on
Sunday, September 10, 2017 - 09:27
Following up on their 2015 EP, California's Together Pangea are back at it with a new album. That's thirteen more garagerock tunes for you to tap or nod along to or – if you are feeling particularly brave – move your hips to.
If you haven't heard of Together Pangea before, picture FIDLAR on muscle relaxers or a less experimental Black Lips. They know their way around a good hook, write pretty badass riffs and – gasp – solos and prefer straightforward rhythms that give a nice drive to their songs. Pretty much every single song they have written so far ends up on the right side of okay, which is already reason enough to check them out. But they always manage to include at least a couple of gems that help lift their albums to the next level.
Case in point, "Bulls And Roosters". The band kicks things off with "Sippy Cup" and "The Cold, two sturdy cuts. Nothing wrong with them, nothing too standout-ish either. And then "Kenmore Ave." kicks in with a riff so sweet you would swear it was played on strings made of cottan candy. Couple it to William Keegan's voice, which isn't quite gritty, but still comes with a nice rough edge that suits the music perfectly and you have a winner. And granted, the beginning of "Money On It" will make you think of U2's "Angel Of Harlem" more than anything else. But there's no denying it is another badass song.
I could have done without the slightly cheesy "Peach Mirror", but it is bookended by the hurried, jangly "Better Find Out" and the Tom Petty-ish "Gold Moon", both of which more than make up for that one mild indiscretion. You are then treated to "Friend Of Nothing" and "Stare At The Sun", which sound like a hot and bothered Real Estate.
The album's second half though is unfortunately not quite as memorable. I mean, things don't get awkward anywhere, but I doubt anyone would really miss a song like "Alison". Luckily, the title track offers another album highlight by coupling raw energy and melody in a way that I wish they would use more often.
"Bullets And Roosters" might not be a flawless album, but there is still plenty to swoon over. Can't wait to see them live in two months!
Track listing:
Sippy Cup
The Cold
Kenmore Ave.
Money On It
Better Find Out
Peach Mirror
Gold Moon
Friend of Nothing
Stare at The Sun
Southern Comfort
Bulls and Roosters
Is It Real?
Alison