Album Reviews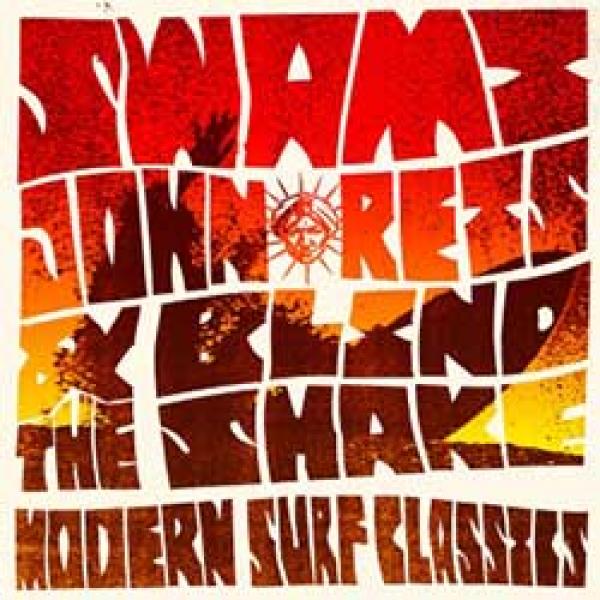 on
Sunday, February 8, 2015 - 15:49
I could basically say that this is another one of John Reis' projects and call it a day. That should be enough info to make you want to pick up a copy of "Modern Surf Classics". After all, we're talking about the guy here who has been or still is part of more amazing bands than I care to list here. Okay, here's a couple… Rocket From The Crypt, Drive Like Jehu, Hot Snakes, The Sultans and The Night Marchers. In other words, when this guy picks up a guitar, you know it's going to be good.
For his latest project Reis teamed up with psychedelic punk band The Blind Shake and delivers just what the title promises… Modern Surf Classics. These 13 songs carve their way into your ear with some bitchin' guitar sounds, a buzzing baritone guitar and the occasional saxophone or vibraphone thrown in just because it sounds cool. To capture the beach vibe even better, part of "Modern Surf Classics" was actually recorded under San Diego's Crystal Pier. You wouldn't know it listening to the album, but it makes for a cool story.
From the soothing "Brown Room" and "Poseidon's Tears" to the thunderous waves of "Sea Saw" and "Wet Greek" crashing down on you there isn't a single wipe-out in sight here, making "Modern Surf Classics" an album you want to give a spin. And that doesn't just go for people who think music started and stopped with The Ventures, Dick Dale and Link Wray but for everyone who likes a good guitar-based instrumental album. And shit, who doesn't?