Album Reviews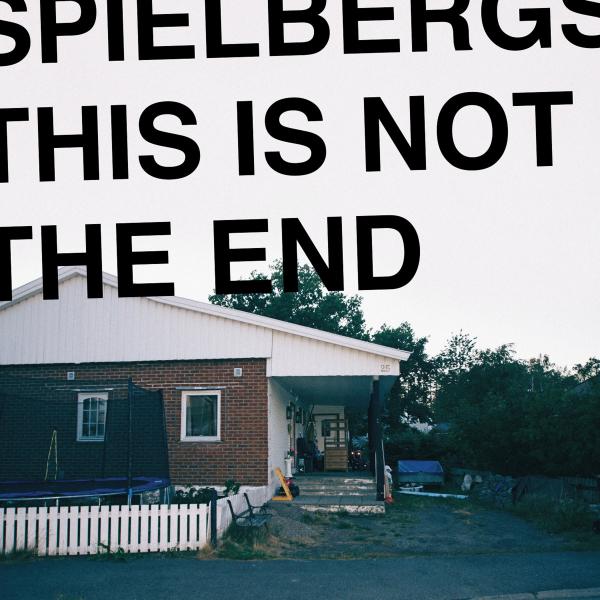 on
Saturday, February 2, 2019 - 09:41
- by Tom Dumarey
Norway's Spielbergs are back with the follow-up to last year's debut EP, 'Distant Star,' which completely blew me away. And I wasn't alone. The EP received nothing but rave reviews. Hell, after seeing them at a bar in Norway, a couple of UK music publicists loved the band so much they even went as far as to start a label just to be able to release the band's music. That should already tell you something.
'This Is Not The End' comes with a dozen songs, only two of which ('Distant Star' and 'We Are All Going To Die') could also be found on their EP. And the best thing about all those new songs? Not only are they everything you could hope for, they also find the band building on their sound and offering some new insights into their abilities.
Spielbergs are Mads Baklien, Stian Brennskag, and Christian Løvhaug. After having spent their twenties bouncing around Norway's music scene in a bunch of different bands and to varying degrees of success, they called it a day and got one of those job thingies. Luckily for us, they quickly found out they needed a creative outlet and started writing songs together. Just for the hell of it. And listening to cuts like opener 'Five On It' or the abovementioned 'We Are All Going To Die', it's not hard to pick up on that unbridled enthusiasm. Throw in lines like 'I wanna leave this country, I wanna flee this land' or 'When I was young, I was never anxious' - things that go through my mind on a daily basis - and it becomes incredibuly easy to relate to these thirtysomethings.
The songs themselves also come with an instant sense of familiarity. Take the reckless abandon of Japandroids, the expansiveness of Cloud Nothings and top it all off with the hooks and choruses of Biffy Clyro and you will have a pretty good idea of what to expect. But the best thing about Spielbergs is the way they make these influences their own and seamlessly take you from the shoegaze-y shuffling of 'Familiar', to the loudly crashing 'You All Look Like Giants'which comes with a downright beautiful, goosebump-inducing ending and then end up with the shimmering and more experimental post-rock of 'McDonald's (Please Don't Fuck Up My Order)'. Impressive? Hell yeah. And by that point you haven't even heard the fist-pumping anthem that is '4AM'or closer 'Forevermore,' which lingers between more garage-y fuzz and introspection.
It's not often that you get to hear a band mix up noise rock, post-rock, pop-punk, shoegaze and then some. But Spielbergs not only gave it a go, they ended up making one of the best albums you are likely to hear in 2019.
Track listing:
Five On It
Distant Star
NFL
We Are All Going To Die
Familiar
You All Look Like Giants
Bad Friend
McDonald's (Please Don't Fuck Up My Order)
Sleeper
4AM
S.K.
Forevermore