Album Reviews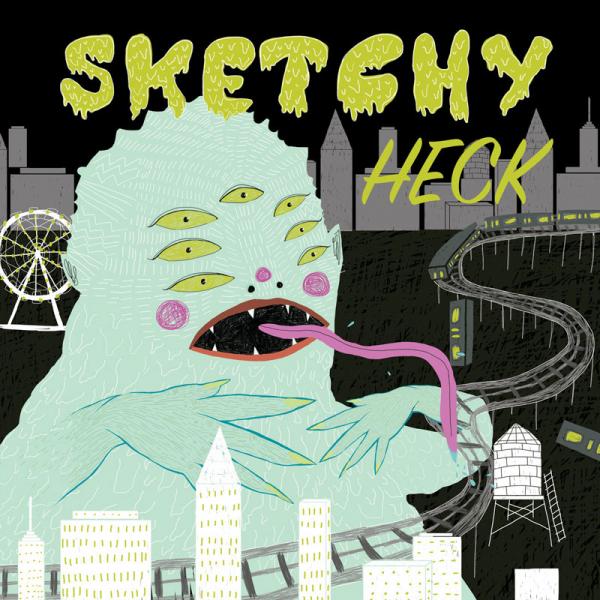 on
Saturday, August 5, 2017 - 13:00
Sketchy is a band out of Brooklyn started by five guys who like pizza and beer. Probably in an effort to get free pizza and beer. They also seem to like punk rock seeing as that is what they play on "Heck", their second full-length. And they do a pretty good job, reminding me of As Friends Rust one minute ("Tight Six", "Wastoid") and of Iron Chic the next ("Never Meant To Get This Old"). Rounding out the album are the short hardcore rager that is "Rorschach" and the mellower, four-minute-long "All The Wrong Strings", two songs that have plenty of redeeming value but somehow feel out of place here.
They fail to hit a homerun with every song on here, but offer plenty of opportunities to raise your fist in the air and scream your lungs out while they address topics like growing up and finding your place in the adult world.
They aren't headed for greatness just yet, but "Heck" should definitely get them more than just some free pizza and beer. Make sure to check them out at Fest and look them up afterwards… just follow the trail of empty PBR cans that will probably lead to Five Star Pizza.
Track listing:
Tight Six
Normal
Street Sharks
Never Meant To Get This Old
When I Mattered
Echo Chamber
Wastoid
Elevator Dings
Every Man (Thinks They're Holden Caulfield)
On The Run
Rorschach
All The Wrong Strings