Album Reviews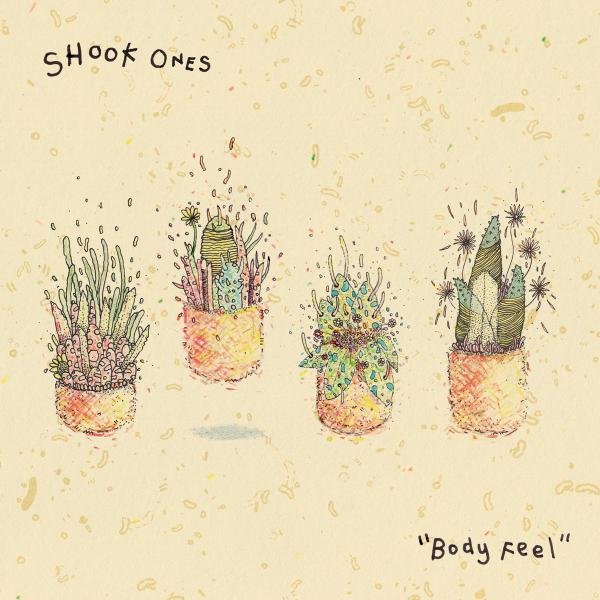 on
Monday, November 5, 2018 - 09:15
- by Wim Bervoets
Man, the mid-2000s. Varsity shirts, camo shorts and Nike Dunks were all the rage, the US West Coast seemed to churn out solid hardcore band after solid hardcore band and… Shook Ones, a Kid Dynamite-inspired punk band from the rainy Pacific North West.
I have a penchant for bands that wear their mid-90s New Jersey basement influences on their sleeves, and mix PMA and melody with hardcore's intensity. So it's no wonder Shook Ones blipped on my radar in 2006 with their sophomore album Facetious Folly Feat, an album that ticked all the right Kid Dynamite boxes, just like their debut album Sixteen did in 2005.
Their last full-length, The Unquotable A.M.H., came out in 2009 already and apart from a split with Norway's Death Is Not Glamorous – another high-energy melodic hardcore band – in 2013, things sort of went quiet around Shook Ones. Until now, with their first full-length in almost ten years: Body Feel.
Yes, it still starts off with Scott Freeman's abrasive Shevchuk-inspired vocals, and the bass guitar in opening track Night Blind still doesn't shy away from melodic loops. And yes, there are still uptempo parts to get your posi jumps going. But as their previous releases already hinted at, most of the uptempo energy has made room for mid-tempo intensity. Things are more polished and there is much more room for songwriting on Body Feel, with carefully crafted progressions and build-ups.
What's more, there aren't as many twists and turns, breaks, woahs and tempo changes as you'd expect if you only went by the Kid Dynamite reference to give Shook Ones a listen. So Much Camo is built around a single bass-driven riff. Rhymes With Robbed is a well-thought out mid-paced track that thrives on melody and riffs that get enough room to breathe. Mercer…Fuck, Turn Off The Stove Already and especially Feels Like Red hint at mid-2000s Shook Ones but never veer off all the way to the past.
Shook Ones today are more mature and more introspective but still intense and eager. I tried to avoid this word as long as I could, but the 'snottiness' is gone and has made room for ten years of life experience. Body Feel shows a band that's very comfortable with doing their own thing.
Track listing:
Night Blind    
Should He Be Driving?    
So Much Camo    
No Bucket    
Rhymes With Robbed    
Primer    
Mercer....Fuck.    
Turn Off The Stove Already    
Feels Like Red    
You Missed A Button    
Daytime Television