Album Reviews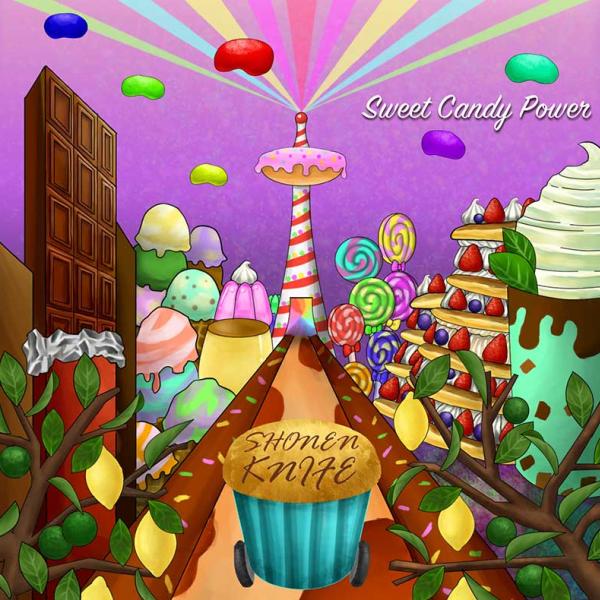 on
Sunday, June 23, 2019 - 11:14
- by Tom Dumarey
Shonen Knife has to be the longest running punk rock band in Japan. Led by Naoko Yamano on guitar and her younger sister Atsuko on drums and rounded out by bassist Taneda Ritsuko, Shonen Knife has been cranking out power pop punk for nearly 40 years now. And listening to 'Sweet Candy Power,' they show no signs of slowing down for the time being.
You should know the drill by now... they play three-chords-are-all-you-need, Ramonesque type punk rock of the bubblegum variety with songs that are as cute as titles like 'Sweet Candy Power', 'Ice Cream Cookie Sandwiches' and 'California Lemon Trees'.
Opener 'Party' is a fast one that well, gets the party going. The title track is a declaration of love to candy and sounds like your six-year-old running around the house, all hyped up on sugar. Both 'Wave Rock' and 'California Lemon Trees' have a nice surf-y quality to them while these ladies get downright epic on the four and a half minutes long 'Never-Never Land'.
Track listing:
Party
Dizzy
Sweet Candy Power
My Independent Country
Wave Rock
Ice Cream Cookie Sandwiches
Never-Never Land
Peppermint Attack
California Lemon Trees
Match 3