Album Reviews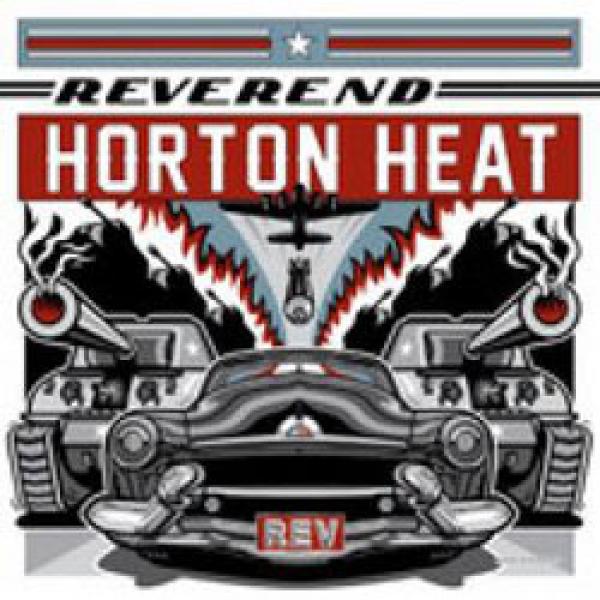 on
Friday, January 17, 2014 - 15:48
Strange to see Reverend Horton Heat on the Victory roster between bands like Aiden, Erimha, Otep and Jungle Rot but why the hell not? After all, these rockabilly monsters have played shows with everyone from the Sex Pistols to Marilyn Manson as well. But that's not the most important thing here… we're just happy that they're back with their first album since 2009's country-tinged "Laughin' And Cryin' With The Reverend Horton Heat".
This time around the Reverend preaches once again from the Book of Rock 'n Roll and listening to the new album is like taking a ride in one of Gas Monkey's revved up hot rods. An instrumental surfy intro takes you right into the octane-fueled "She Smells Gasoline" that has Jim Heath letting it all hang loose while Jimbo Wallace is slapping the shit out of his stand-up bass. From there on they keep the tempo high with another surf tune called "Zombie Dumb", punked up rockabilly tunes like "Schizoid" and "Chasing Rainbows", garage rock a la "Psychobilly Freakout" or just plain awesome cuts like "Spooky Boots" and "Let Me Teach You How To Eat", which surprisingly is not about eating at all. Well, at least not that kind of eating.
25 Years into the game these guys aren't showing any signs of slowing down. Quite the contrary actually, they still put the pedal to the metal while tearing down some dusty highway en route to yet another sweaty club that reeks of sex and rock 'n roll.