Album Reviews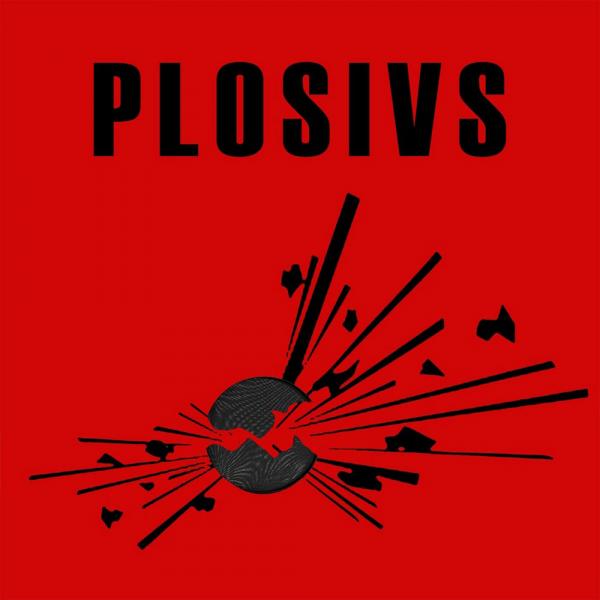 on
Sunday, April 10, 2022 - 10:02
Comprised of John Reis (Hot Snakes/Rocket From The Crypt/Drive Like Jehu), Rob Crow (Pinback), Atom Willard (Against Me!) and Jordan Clark (Mrs. Magician), PLOSIVS boasts over 50 years of experience collectively and it shows on the band's self-titled debut album.
Opener 'Hit The Breaks' pretty much sums up all you need to know about this album. If you are at all familiar with Reis' chugging, surf-inflected punk riffage and Crow's softly soaring vocals from their other projects, you will recognize both from the get-go. It makes the pairing sound odd at first.  But it actually works really well with Crow countering some of Reis' more manic energy, especially if you throw in deliciously catchy hooks. The title is a bit misleading though as the band does anything but hit the breaks on the remaining nine songs.
While you are guaranteed to hear traces of the members' other projects in the songs, PLOSIVS have managed to whip up something that is all their own. Not by trying something new, but by doing exactly what they are known for. And so you get songs like 'Rose Waterfall' and 'Broken Eyes,' both of which come with riffs that will make you think of Hot Snakes while Crow's soothing vocals bring the energy level out of the red. And elsewhere on the album, 'See You Suffer' and 'Pray For Summer' sound like Pinback songs with more bite.
Not sure how this project came to fruition, but let's just be happy that it did. It's one hell of a debut album and a solid addition to each of the band members' already impressive back catalogue.
PLOSIVS track list:
Hit The Breaks
Rose Waterfall
Thrown Clear
Never Likely
Broken Eyes
Pines
See You Suffer
Iron Will
Pray For Summer
Bright