Album Reviews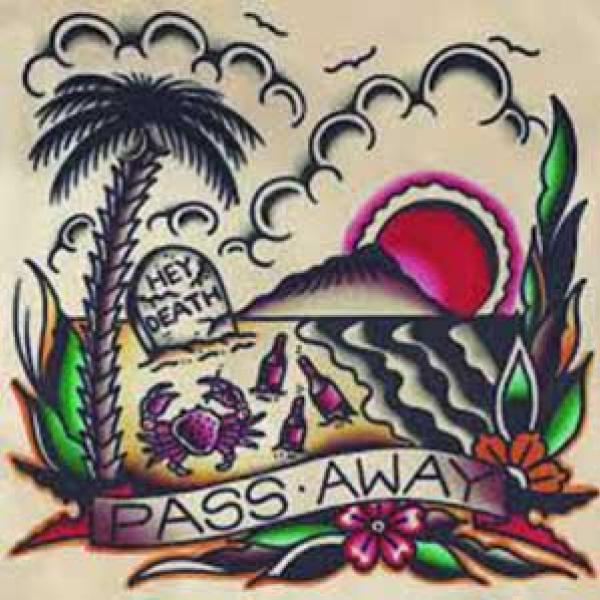 on
Sunday, September 6, 2015 - 18:03
Pass Away hail from Brooklyn, NY and play the kind of gruff-voiced melodic punkrock that wouldn't look out of place at the Fest. Oh, what do you know… they ARE playing at this year's Fest!
This trio features a former member of I Am The Avalanche and a current member of Crime In Stereo. Not that Pass Away sounds much like those two bands, they are perfectly happy to do their own thing on "Hey Death". They open with "Quick Fix", which delivers exactly what its title promises in just 57 seconds, before heading down the same path with "Currituck Sound" and the slower yet equally sing-along-able "Monster".
Spoiler alert: there might not be anything on "Hey Death" you haven't heard before. Just a couple of dudes having a good time and playing catchy punkrock. But trust me, you will have a good time with it as well.