Album Reviews
Please Don't Take Me Back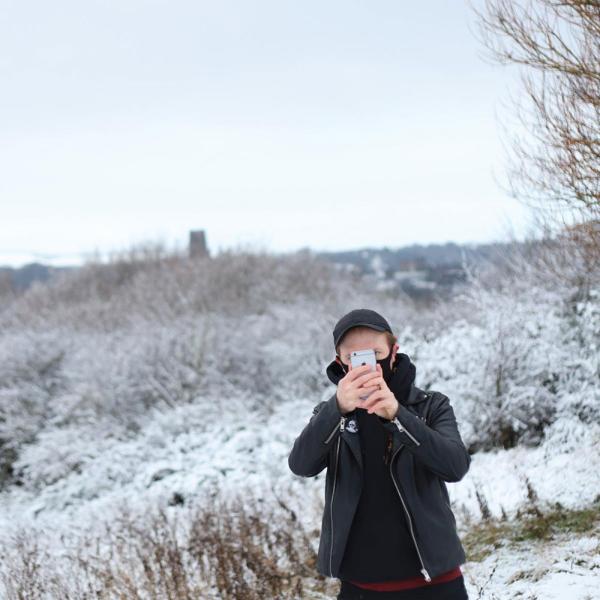 on
Thursday, November 24, 2022 - 13:37
Durham, England indie pop punk darlings Martha did it again. 'Please Don't Take Me Back' is the band's fourth full-length and on it, they stick to the formula that … well, that has turned them into indie pop punk darlings. Short power pop blasts with plenty of heart-on-sleeve twee charm, amped-up riffs, big pop hooks and an undeniably charming accent. These are the makings of a great Martha song and 'Please Don't Take Me Back' might just be their finest work to date. Which is saying something if you've heard 2019's 'Love Keeps Kicking'.
From the moment they kick things off with 'Beat, Perpetual,' Martha serve as an immediate pick-me-up that will bring a smile to even the most weathered cynic's face. From there on, it's like a masterclass on how to write the biggest and brightest of power pop songs. Both the title track and 'Baby, Does Your Heart Sink?' are testament to a band firing from all cylinders. And it's not just the music that will make you feel better. 'Hope Gets Harder' finds the band looking for a way to stay positive while we are collectively damned to overcome one crisis after another and 'I Didn't Come Here To Surrender' shows them at their most defiant.
Don't expect to hear anything you haven't already on one of Martha's other excellent albums. But honestly, when they keep releasing albums like 'Please Don't Take Me Back,' do you really want them to change anything?
Please Don't Take Me Back track list:
Beat, Perpetual
Hope Gets Harder
Please Don't Take Me Back
Irreversible Motion
Baby, Does Your Heart Sink?
FLAG//BURNER
Neon Lung
Take Me Back To The Old Days (Reprise)
Total Cancellation Of The Future
I Didn't Come Here To Surrender
You Can't Have A Good Time All Of The Time