Album Reviews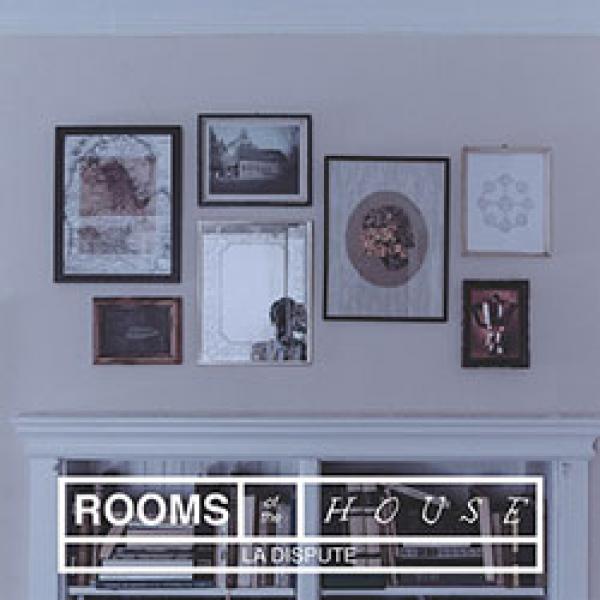 on
Tuesday, March 18, 2014 - 21:36
La Dispute have already made quite a name for themselves with their previous releases, but these Michigan natives raise the stakes on album number three, "Rooms Of The House". Not only is this the first album they release on their own label (Better Living Records), but writing a concept album about the collapsing relationship of a couple that lives together is slightly more ambitious than what they've been up to previously. And if you've heard 2011's "Wildlife", you know that's saying something.
La Dispute still crank out sturdy rhythms and heavy riffs with the best of them but have injected their material with more melody this time around. It serves as the perfect foundation for Jordan Dreyer's lyrics that still come with those razor-sharp descriptions he's known for. Tying together different influences like scream, prog-rock and post-punk among others, the songs end up sounding impressive and lines like 'I promised we'd rearrange things to fix the mess I'd made here, but I guess in the end we just moved furniture around' hit the mark. On top of that the band has learned (maybe with a little help from producer Will Yip) to tighten things up. It makes for a shorter album that packs the same punch.
Opener "HUDSONVILLE MI 1956" sets the mood dial to gloom and doom right from the start with instruments cutting in and out, before the band lets it all go in "First Reactions After Falling Through The Ice". "For Mayor In Splitsville" on the other hand sounds like La Dispute's interpretation of a Hold Steady song with blue collar riffs that would suit every bar-band out there just fine and "Woman (In Mirror)" is a straight-forward ballad. The ease with which these guys are genre-hopping throughout the tracklisting is remarkable and what makes it all even more spectacular is how cohesive the whole thing ends up sounding. One thing all the songs have in common is a sense of urgency and you can't help but get dragged into the storyline, even rooting for the protagonists while the music does nothing but warn you that the ending is inevitable.
I have no idea how La Dispute will follow up this release but let's worry about that later. Let's first spent a long time enjoying the hell out of "Rooms Of The House", probably one of the most exciting releases you'll get to hear in 2014.
The album will be released along with a book called "Yesterday's Home", which was written about the process of making the album and which comes with all the lyrics as well. Part of the proceeds from the album will benefit causes advancing and encouraging youth involvement in the arts and music.