Album Reviews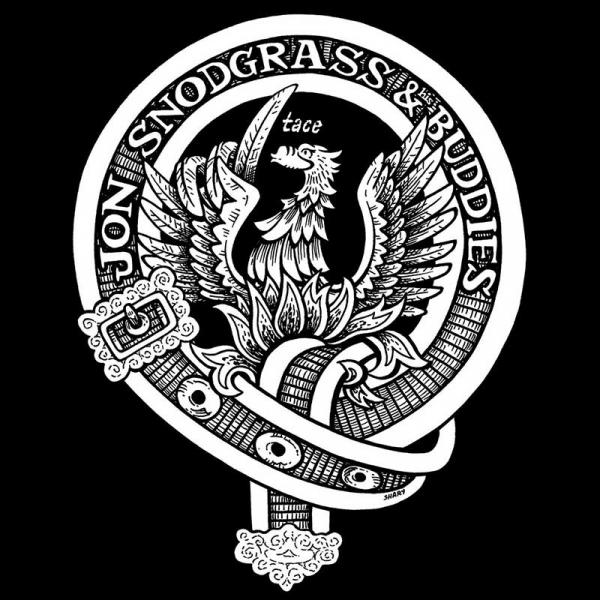 on
Monday, November 9, 2020 - 17:30
From Armchair Martian and Drag The River to Scorpios and the Buddies album he released with Frank Turner (and of which there is now a part 2), Jon Snodgrass has had his hand in a lot of music over the years. But because there is no such thing as too much, he has now released a solo album called 'Tace'. Well, solo... kind of. Snodgrass has as many friends helping out as there is ground being covered throughout these thirteen songs.
Things kick off in high gear with the one-two punch that is the raucous rock 'n roll stomp of single 'Renaissance Man,' on which Snodgrass is assisted by Lagwagon's Joey Cape and album highlight 'Bad New Lands,' on which Snodgrass' vocals blend together perfectly with Bad Cop/Bad Cop's Stacey Dee. Elsewhere on 'Tace,' John Moreland, Rise Against's Tim McIlrath, Stephen Egerton (Descendents, ALL), and The Homeless Gospel Choir's Derek Zanetti pitch in.
For an album called 'Tace' (which is Latin for shhh), this one is surprisingly loud and finds Snodgrass firing from all cylinders with the pure-bred rock 'n roll of cuts like 'Footage' and 'The Sequal'. Which doesn't mean there isn't room for more contemplative songs like '1-2-3-4' and the acoustic 'boyzIImen'. The most important thing though is that whatever route he chooses to travel down, the result is always there.
Track listing:
Re My One Week Song
Renaissance Man
Bad New Lands
Footage
Backstage
Don't Break Her Heart
BoysIIem
1-2-3-4
The Sequel
Perfect Match
Indoor Outdoor Type
Go Baseball
Tace