Album Reviews
¡Muerto, Carcel, O Rocanrol!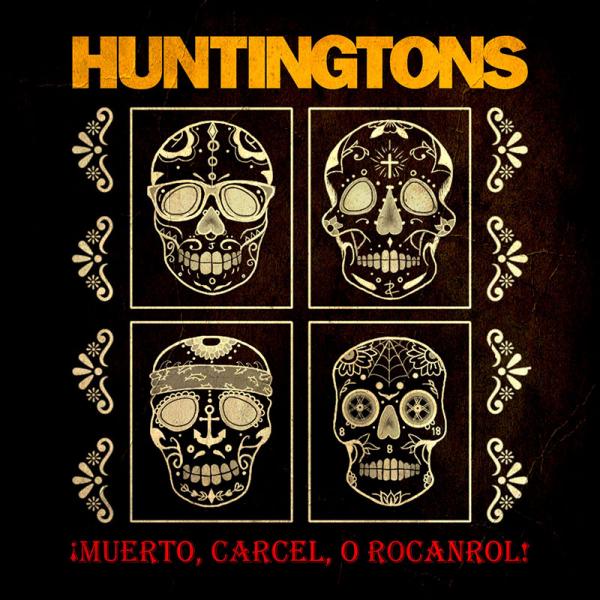 on
Thursday, February 27, 2020 - 13:56
On their first new album in 17 (!) years and 15 years after their 'final show', Huntingtons pull out all the stops and have come up with an engaging mix of everything from mumble rap and grime to techno with just a bit of punk rock.
Just kidding.
I mean, it's the Huntingtons we're talking about here. So instead of picking death (Muerto) or jail (Carcel), these Baltimore natives went with what they know best: Rocanrol. Or as they call it, Ramonescore.
Well, that's actually not entirely fair. Cuts like 'Too Old To Care', 'The Innocent' and 'Things Are Gonna Get Better' may be pure-bred Ramonescore tunes, but songs like 'The Slammer' (complete with a nudge to Iron Maiden) see these guys occasionally branching out to a more punk 'n roll sound that's as dirty as the floors of most basements these guys have played shows in somewhere in the past 25 years. Whichever route they choose to barrel down, they pull it off with remarkable ease.
Track listing:
Too Old To Care
I Am The Liquor    
The Slammer    
Innocent    
Dead Wrong    
Not Penny's Boat    
Thank God For The Bomb    
Things Are Gonna Get Better    
You Don't Have To Go    
Say Hi To Your Mom For Me    
Bottom Of The Bottle    
Be With You    
Liar    
I Don't Wanna Die Alone