Album Reviews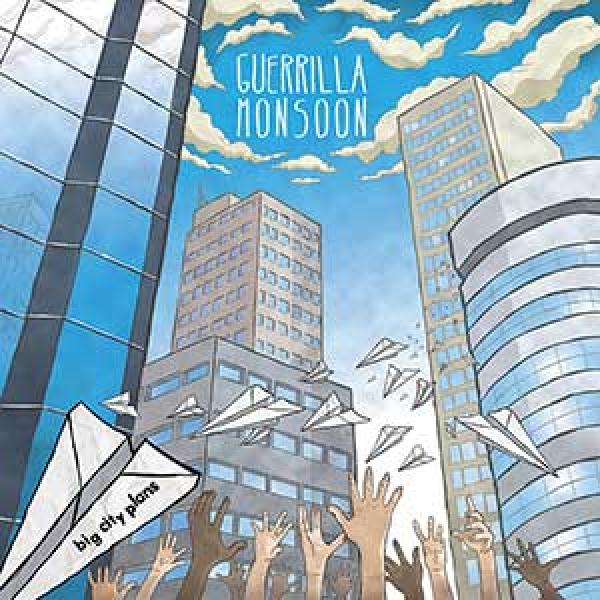 on
Wednesday, December 3, 2014 - 19:32
Guerilla Monsoon is a young band out of Birmingham in the UK who only got together late last year, yet they already released a split with Gameday Regulars and now have a mini album out on Paper + Plastick called "Big City Plans".
Opening track "Flock" doesn't waste any time in letting us know that these guys deal in gritty yet melodic punkrock. It's fast, it's fun and it's short… after two minutes it's over and the band then heads over to the title track, which is also fast, fun and short. Starting to see a pattern develop there? "Whisky And Wine""is a solid closer for the A-side while "Believers" is another highlight with Guerilla Monsoon channeling their inner Hot Water Music. The songs in between those two however are unfortunately okay-ish but lack a memorable hook to truly make them stand out.
Overall, "Big City Plans" is a decent introduction by  band who clearly have some serious chops… looking forward to see what they'll come up with next!