Album Reviews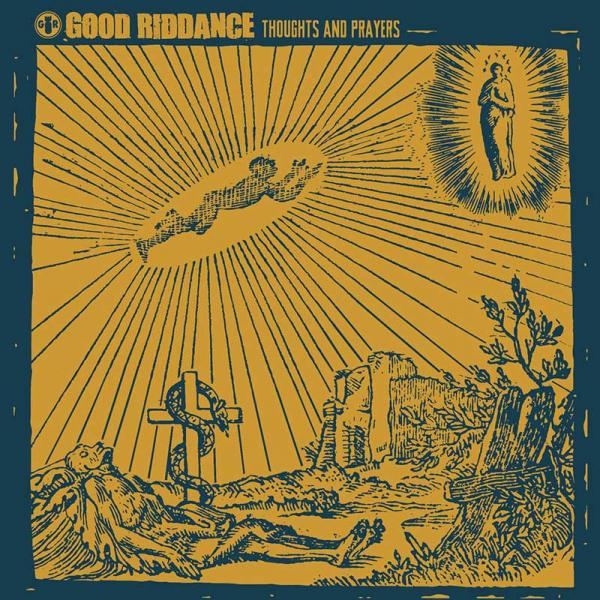 on
Thursday, July 18, 2019 - 08:07
- by Tom Dumarey
Over 25 years into their career and five years since their last album, Good Riddance is back with 12 scorching new songs that sound like... well, Good Riddance.
Speed, melody and aggression. Those three characteristics have always functioned as the cornerstones of Good Riddance's sound. It's a sound they have perfected long ago and one that they never ever deviate from. Top it off with Russ Rankin's instantly recognizable vocals that spew righteous anger and deliver social and political commentary and you have yourself another solid Good Riddance album.
That isn't to say every single song on 'Thoughts And Prayers' sounds exactly alike. Singgle 'Don't Have Time' and 'Wish You Well' are especially poppy, 'Precariat' thrives on speed and 'No King But Caesar' is among the album's most aggressive. But let's be honest, the differences between songs are relatively small and it's not like anyone is going into a new Good Riddance album expecting sonic experiments.
What you do get is classic Good Riddance spread out over twelve new songs. And some days that is exactly what you need.
Track listing:
Edmund Pettus Bridge
Rapture
Don't Have Time    
Our Great Divide
Wish You Well
Precariat
No King but Caesar
Who We Are
No Safe Place
Pox Americana
Lo Que Sucede
Requisite Catastrophes