Album Reviews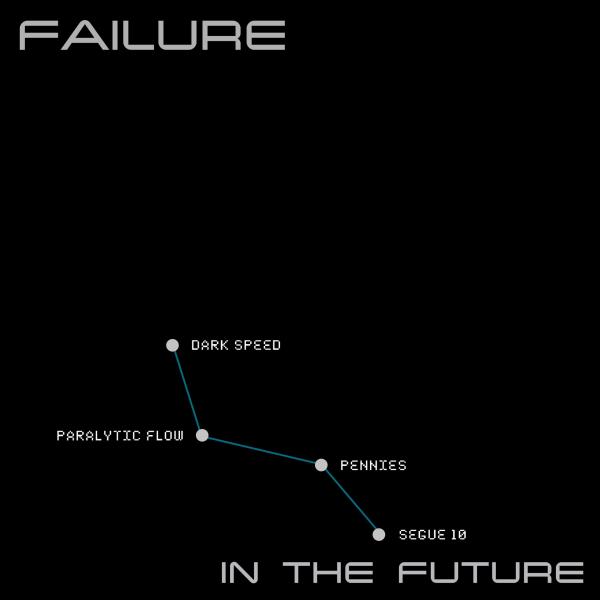 on
Saturday, March 31, 2018 - 14:16
Failure is back at it with their first new release since 2015's 'The Heart Is A Monster'. And just like that album picked up from where 'Fantastic Planet' left off, 'In The Future' does exactly the same thing. Which in the case of Failure, isn't bad at all.
'In The Future', the first of three EPs that will culminate in the release of a full-length this fall, comes with two new songs, another entry in the band's instrumental Segue series and 'Pennies,' which could already be heard on 2004's rarities collection 'Golden', but comes in a reworked version here.  
Opening track 'Dark Speed' pops in with brisk drums, a thumping bass and guitar lines that provide texture while vocalist Ken Edwards delivers his vocals in a spoken word/confessional style that reminded me of Trent Reznor. The other new track is 'Paralytic Flow' and sounds more like what you'd expect to hear from Failure. That is, expansive and swirly. But my favorite track on here has to be the reworked version of 'Pennies,' which benefits greatly from the fuller production and addition of keys.
While there is nothing wrong with the songs on 'In The Future', I do feel like Failure's music doesn't lend itself to the format of an EP.  Just when you are getting into things, it's already over. But that's a problem that will solve itself once the other two EPs have arrived and you can listen to all of them in one sitting.
Track listing:
Dark Speed
Paralytic Flow
Pennies
Segue 10