Album Reviews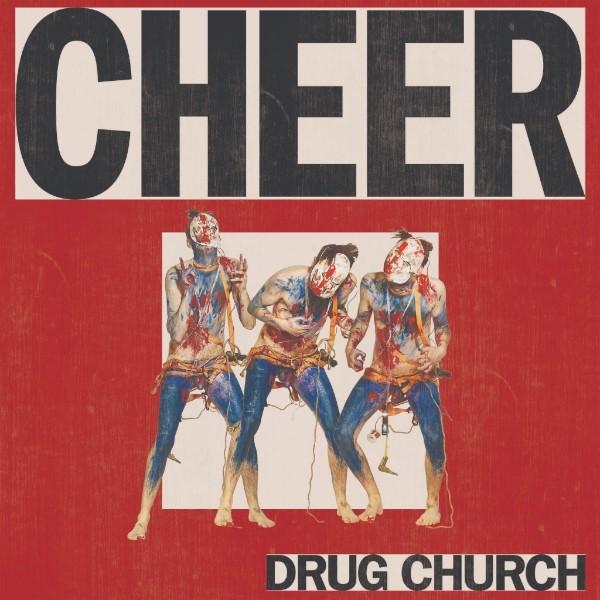 on
Monday, November 26, 2018 - 10:11
- by Wim Bervoets
I had actually stumbled upon Drug Church rather by accident, when a friend's band was opening for them at a show about three years ago. Drug Church had just released Swell, you know the one with that mesmerizing song But Does It Work? Even though that song doesn't entirely fit in with the rest of their work, it had me eagerly check out their Paul Walker and Hit Your Head albums.
It's the combination of Patrick Kindlon's not-exactly-screaming-not-exactly-talking vocal delivery and the band's angular guitar riffs and hooks that make up much of why Drug Church stands out from many other bands. Wearing 90s influences on their sleeves – Pixies mostly spring to mind – they made me highly anticipate their third studio album.
And let's be honest, Cheer's opening track Grubby immediately sets the tone. Kindlon said in a Vice interview that they had much more money to spend on the recording of Cheer than on their previous record, and it shows. Its production is much more polished, guitar and synth effects are more prominent, but it never gets on your nerves. It's a deliberate choice the band made to explore new grounds, and they pull it off easily.
Strong References weaves more clean parts in their sound than what we were used to until now, Avoidarama could easily have been a gritty, black and white MTV video in the 90s and Unlicensed Guidance Counselor has this really catchy lead on top of waves of fuzzy guitars. But it's not just a broader scope of 90s influences Drug Church explores on Cheer, it's also experiments with female singers and with clean vocals on closing tracks Conflict Minded and Tillary.
Some fans will frown upon the direction Drug Church has taken with Cheer – and will be glad songs like Weed Pin still hint at the classic Drug Church sound – but to me it's just the logical next step for a band that is very much aware of what they're doing. Being their sarcastic, witty and dark selves and exploring where they can take this. I, for one, am curious to see what's next after this.
Track listing:
Grubby
Strong References
Avoidarama
Dollar Story
Unlicensed Guidance Counselor
Weed Pin
Unlicensed Hall Monitor
Foam Pit
Conflict Minded
Tillary