Album Reviews
Devinyl Splits: Unplanned Service Changes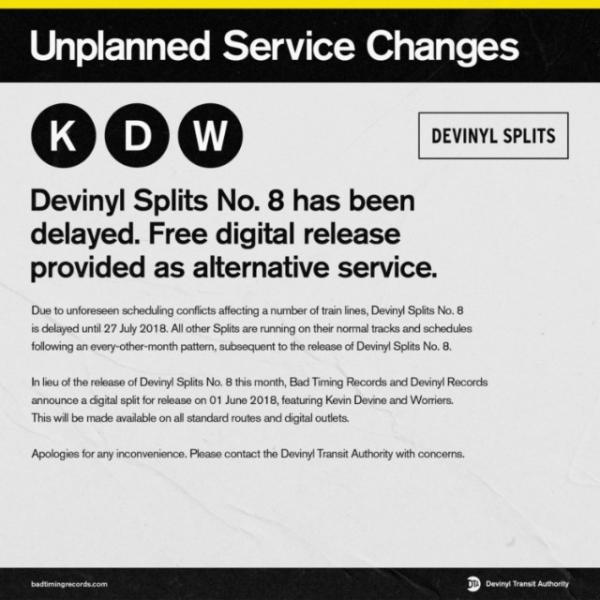 on
Saturday, June 30, 2018 - 08:47
The latest entry in Kevin Devine's ongoing Devinyl Splits series, was supposed to be one with Petal. But due to some unforeseen conflicts, that one has been pushed back. Instead Devine teamed up with indie punks Worriers for a split where each of them contribute a new song.
First up is Worriers with the slow-burning 'No More Bad News', which finds Lauren Denitzio sounding kinda bummed out and burnt out on the world's shittiness. The song itself is off to a good start, but then somewhat stalls before quietly exiting the stage. Not my favorite Worriers song.
Next up is Mr. Devine with the quiet and dreamy 'Outstretched & Never-Ending'. It features little more than an acoustic guitar, some delicate keys and Devine's voice. But that's all he needs to draw you in. Just short of clocking in at five minutes, it might be a bit too long for its own good? Still a pretty sweet little number though.