Album Reviews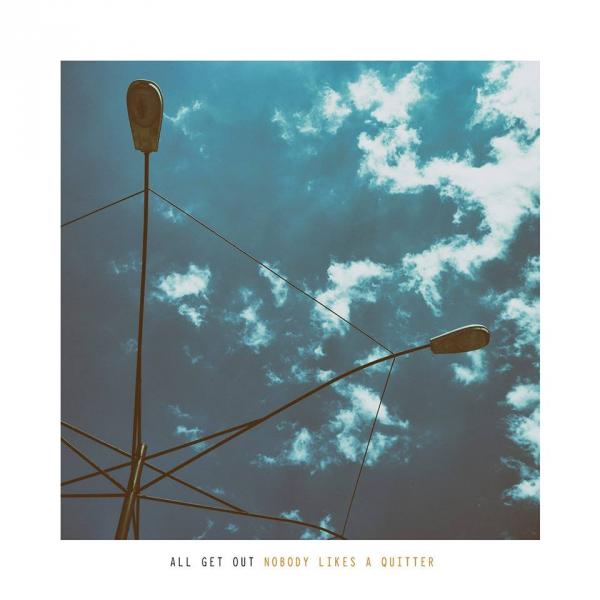 on
Saturday, October 29, 2016 - 13:49
Five years after "The Season", the Texas-by-way-of-South-Caroline band All Get Out is back with a sequel. "Nobody Likes A Quitter" was produced by and co-written with Manchester Orchestra's Andy Hull and Robert McDowell, who have previously shown they can handle more upbeat sounds as well as delicate arrangements on albums such as "Hope" and "Cope". The new All Get Out album is also being released through Manchester Orchestra's own label, Favorite Gentlemen Recordings, in conjunction with Bad Timing Records. So yeah, these guys are obviously good buds with the Manchester Orchestra camp.
To top it all off, frontman Nathan Hussey even sounds like Andy Hull, though that's probably more of a coincidence than a result of their friendship. All Get Out is no copycat though. Opening track "Room To Talk" starts off in the best of ways with nicely shimmering alt-rock guitars, hard-hitting drums and big melodies. From there on, they simply keep going, pulling out all the stops in songs like "Home", "Chasing Skirt", before toning things down in the fragile acoustic song that is "Empty Nest" and the downright gorgeous "Wait List".
With "Nobody Likes A Quitter", All Get Out have created a thoughtful album that is an absolute pleasure to listen to and one that more than delivers on the promise previously hinted at on "The Season".
Track listing:
Room To Talk
Home
Chasing Skirt
Whatever
Empty Nest
Get My Cut
Now You Got It
Sideways
ATX
Wait List