Album Reviews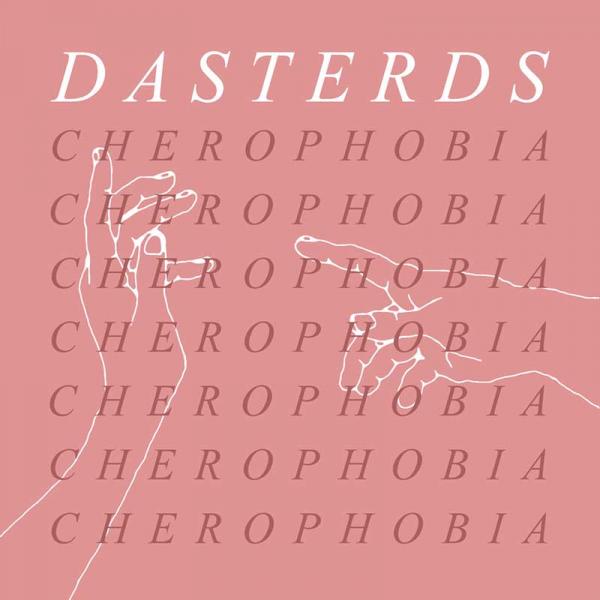 on
Sunday, September 29, 2019 - 10:47
- by Tom Dumarey
After self-releasing three EPs and a couple of line-up changes, Lansing, MI's Dasterds are taking the next step and releasing their first full-length via Smog Moon Recordings.
'Cherophobia' - which is the fear of being happy - comes with 8 songs worth of pop punk meets power pop that the band burns through at an energy level that is continuously in the red. Take opener 'Passing Phase,' a song that packs the melodic punch of early Weezer along with an intensity outburst that's an easy 8 on the scale of PUP and then proceeds by topping it off with a guitar lead that one usually associates with 80ies hard rock bands.
Next up are 'Chain Reaction' and 'Spoiled Rotten,' two more cuts that will leave your head spinning and which seamlessly bring us to the pissed off yet still deliciously catchy 'Kazoo'and album highlight 'Hot Mess,' which comes with the album's best chorus. Pretty much the only song on here that doesn't really hold up for me is the instrumental 'Youth Gone Mild'. Other than that, this is one smooth ride that not only impresses musically but also doesn't refrain from tackling tougher subject matter like grief and loss, mental health, fighting with conservative relatives, and toxic masculinity in the punk scene.
Track listing:
Passing Phase    
Chain Reaction    
Spoiled Rotten    
Kazoo    
Hot Mess    
Youth Gone Mild    
Cherophobia    
Final Entry