Album Reviews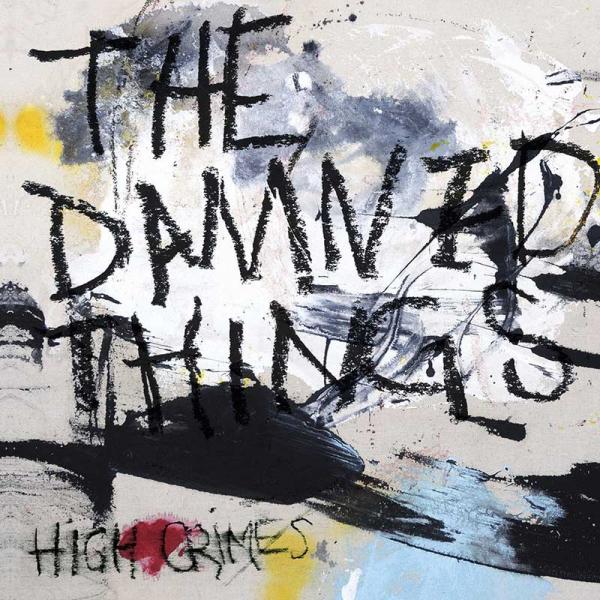 on
Friday, May 10, 2019 - 16:31
- by Tom Dumarey
Hey, remember 2010's 'Ironiclast' by supergroup The Damned Things? You know, the band that featured Joe Trohman and Andy Hurley of Fall Out Boy, Scott Ian and Rob Caggiano of Anthrax and Keith Buckley and Josh Newton of Every Time I Die? Well, they are back!
Not only do they have a slightly altered line-up with Alkaline Trio's Dan Andriano in lieu of Rob Caggiano, they also have a new album called 'High Crimes'. If you are scratching your head trying to think of what a mix Every Time I Die, Fall Out Boy, Anthrax and Alkaline Trio would sound like, well... it sounds like an oddly balanced mix of classic rock 'n roll with a modern flavor and some nice metallic crunch just to spice things up even more.
Opener 'Cells' immediately kicks the door down and turns the volume on your stereo all the way up so that the cheerleader chant that opens 'Something Good' can be heard loud and proud. The Queens of the Stone Age-y 'Omen' and 'Carry A Brick' proceed by bringing the roof down while closer 'The Fire Is Down' tramples on the smoldering ashes that remain of what was once your house.
It might not be the best album you will hear this year, but it's loud and it's fun. And sometimes that's all you need.
Track listing:
Cells
Something Good
Invincible
Omen
Carry A Brick
Storm Charmer
Young Hearts
Keep Crawling
Let Me Be (Your Girl)
The Fire Is Cold