Album Reviews
Easily Won, Rarely Deserved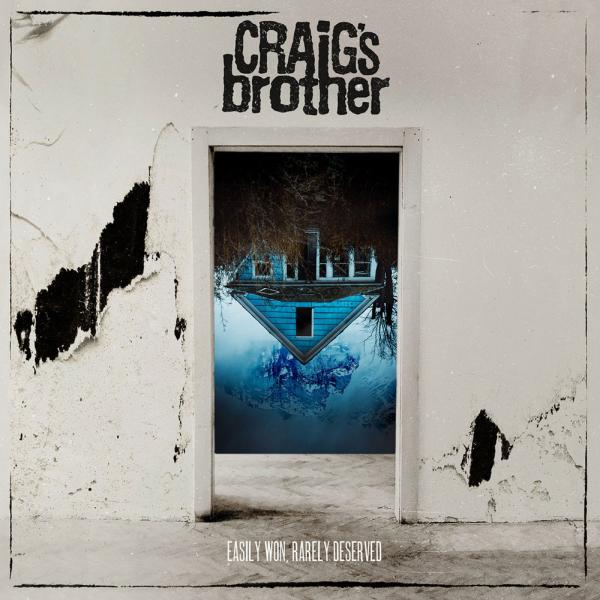 on
Friday, November 25, 2022 - 11:32
Following an instrumental intro that goes on a bit too long for its own good, Craig's Brother is finally back when they tear into 'Violent Faith'.  And what a return it is. 'Easily Won, Rarely Deserved' is a solid addition to the discography of a hugely underrated band.
Admittedly, Ted Bond has never been the best singer around, yet his voice somehow works wonders when set against the band's furious melodic punk rock. On their first new album since 2011's 'The Insidious Lie', the band delivers just under 45 minutes of lightning-fast drums, solid riffs and more melodic hooks, harmonies and ooh's and aah's than you can shake a stick at. It's like the 10 years in between albums never happened with the band firing from all cylinders.
Craig's Brother is a band that knows the devil is in the details (ha!). They don't just go out of their way to write strong compositions, they also throw in little touches that make the whole thing even better. Whether it's the surf-y riff in 'Out Of Your Hole', the a cappella part in 'The Sacrifice' or the 80's power ballad start of 'Rodeo Clown', it works like a charm every single time.
'Easily Won, Rarely Deserved' is a triumphant return to form for Craig's Brother  
Easily Won, Rarely Deserved track list:
Putrefaction of Trust    
Violent Faith    
Out of Your Hole    
Imposter Syndrome    
Superhero    
Terrible Slave    
The Sacrifice    
Judgment Day    
Nosebleeds    
Earning the Hate    
Rodeo Clown    
Scattered and Few    
Ghost