Album Reviews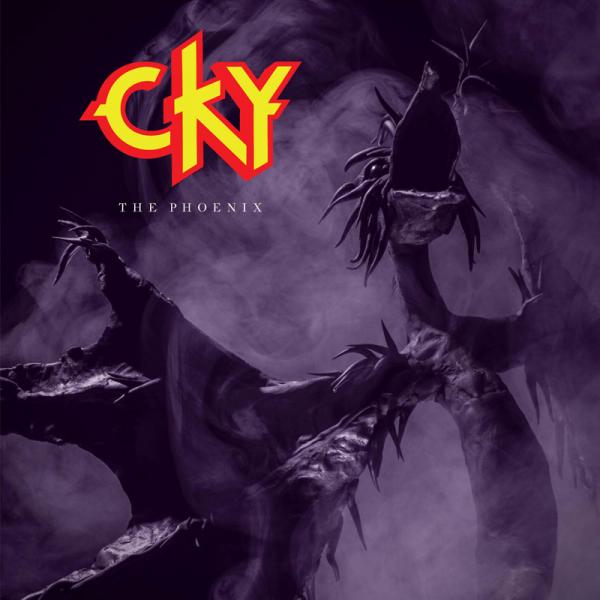 on
Monday, June 19, 2017 - 19:02
Eight years after "Carver City", CKY is back. Minus vocalist Deron Miller, who left the band in 2011 because he had 96 bitter reasons to not keep going. Since then, previous bassist Matt Deis has taken up residence in Camp Kill Yourself while guitarist Chad I Ginsburg stepped up to the mic, the result of which you can hear on "The Phoenix". Sidenote: I will try to refrain myself from using the words 'rise' and 'ashes' in this review.
So yeah, they reshuffled the deck… other than that though, CKY sounds the same as always. Check out opening track "Replaceable", which is catchy as fuck and probably serves as a middle finger pointed right at their previous vocalist. "Days Of Self Destruction" is vintage CKY and could have just as well been on "Volume 1". Plus the song comes with a guest appearance by none other than Mastodon's Brent Hinds. "Unknown Enemy" is up next and plays like something you would hear in a haunted house, with a funky bassline to boot. Meanwhile "Head For A Breakdown" is both darker and more mellow at the same time and serves as a solid change of pace.
From there on though, things unfortunately go downhill. The remaining four songs all sound like trademark CKY cuts, but fail to make much of an impression. Instead, they come off as a band playing things safe. For an album with just eight songs, four of which fall short, it is fair to say that "The Phoenix" does not meet expectations.
Track listing:
Replacable
Days of Self Destruction
Unknown Enemy
Head For a Breakdown
The Other Ones
Wiping Off The Dead
Lies From You
Better Than Get Even