Album Reviews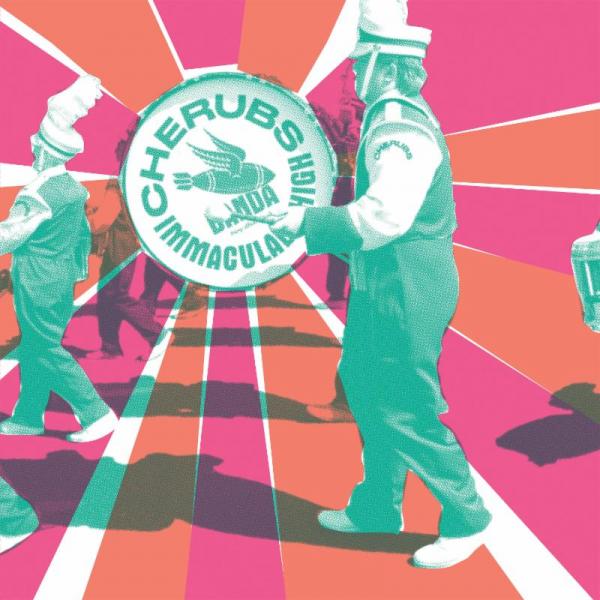 on
Sunday, August 4, 2019 - 13:51
- by Tom Dumarey
On their second post-reunion album, Austin, TX noise rock outfit Cherubs sound like they wrote and recorded 'Immaculada High' in a post-apocalyptic world. Which shouldn't come as a total surprise because A. that seems to be where the world is headed and B. they have pretty much always sounded that way.
I'll tell you one thing though. They have never sounded better than on 'Immaculada High'. Think Unsane and Shellac. With some Middle Class Rut's more hypnotic and even melodic moments clawing their way up out of the murky darkness in songs like 'Sooey Pig' and 'IMCG'. Kevin Whitley's riffs still sound as punishing as ever and the rest of the band isn't exactly slouching either. But whereas they used to pummel you right into the ground, they are more methodical now. Something that lends the album more of an ebb and flow that they fool around with right up until the six-minute closer 'Nobodies'.
I have always had a soft spot for the band's 1994 album 'Heroin Man,' one of the more harrowing albums to have come out of the 90ies noise cesspool that also spawned the likes of The Jesus Lizard, Butthole Surfers and Cows to name but a few. But with 'Immaculada High,' they have released an absolute beast of an album that you need to hear.
Track listing:
Turista
18 The Number
Sooey Pig
Tigers In The Sky
IMCG
Old Lady Shoe
Breath U Can C
Cry Real Wolves
Pacemaker
Full Regalia
Nobodies