Album Reviews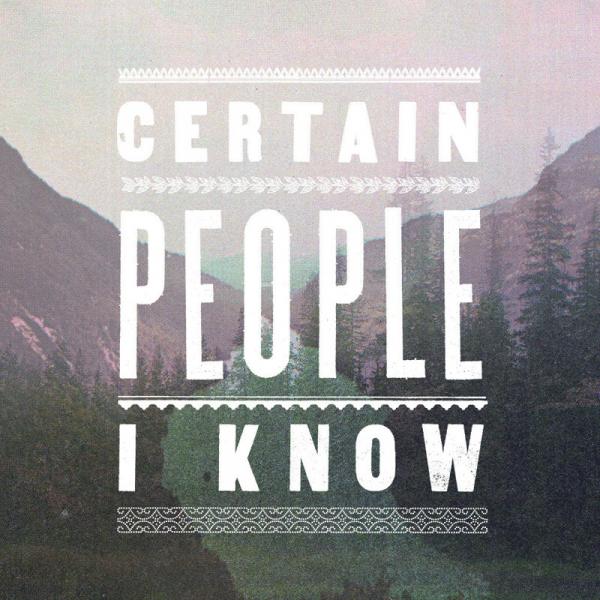 on
Saturday, August 25, 2012 - 00:00
Certain People I know features certain people I know. Not personally, but Bob Nanna and Damon Atkinson have been in Braid and Hey Mercedes, two bands you should know. Together with another guitarist, a bassist and a keyboard player – all three of whom I don't know – they recorded an album called yes, indeed… "Certain People I Know".
Opener "Neverlasting" will sound familiar to everyone who's ever heard a Hey Mercedes song. It's smooth sailing and the only difference I can find are the added keyboard sounds and the female vocals that pop up in the middle for a second. We hear more of those on "Our Lady Of Guadalupe" when Lauren LoPiccolo sings the verses and Nanna takes care of the chorus. Their voices go well together and I'm wishing there were more songs where they traded off vocals. "King Of Shots" is another highlight where we find Certain People I know rocking out.
There are however a couple of songs on here ("Make It Up" for example) that simply drift by without really leaving an impression. Knowing that Nanna can do better and considering the fact that there are only nine songs on here to begin with, it's something of a bummer. All in all a pleasant enough release though.