Album Reviews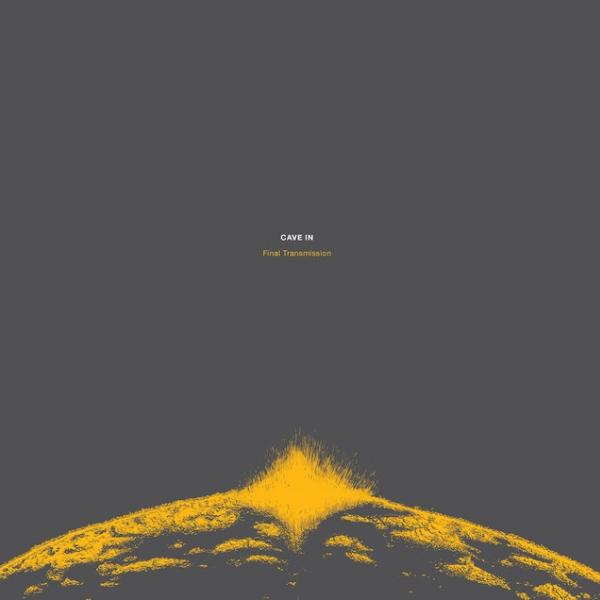 on
Friday, June 7, 2019 - 17:50
Across the heavy music scene, few bands have been as mercurial and inventive as Cave In. They have treated the purists, record labels, and even their own history with the same level of middle-fingered disdain, reinventing themselves several times across their career. 
Despite their origins as stalwarts in the late 80s metalcore scene, Cave In had zero hesitations in shifting gears entirely and delving into prog and space rock on Jupiter. From there, they left Hydra Head Records, signed to RCA and released Antenna, which landed them a supporting tour with the Foo Fighters. They followed that up Perfect Pitch Black, a record so heavy that RCA released them from their contract and returned them to Hydra Head. After a brief hiatus, they released White Silence, which returned to a more straight metalcore sound.
And throughout all of the shifts and reinventions in their sonic palette, one element remained unchanged: the gutwrenching low end of bassist Caleb Scofield. Whether they were playing punishing hardcore or space rock anthems, his bass lines were prominent and irreplaceable.
Last March, when Caleb met his end in a tragic car accident, it became obvious to everyone just how irreplaceable he was. Cave In booked a pair of benefit shows for his family, including his other projects Old Man Gloom and Zozobro. ISIS even reunited for one of them under the name Celestial. When the shows were done, Cave In took their final bow.
But before the accident, Cave In was demoing a new record. After his death, the group entered the studio with the isolated demo bass tracks and finished the album around them, releasing it as a final tribute to him.
And admittedly, yes, it is impossible to strip this album from its memorial to Scofield.
Scofield possesses much more than the basslines though. The album opens with an iPhone memo he sent to the band playing a song idea on an acoustic guitar, singing the bass parts underneath. Some of the lyrics are lifted directly from his personal journals. The album ends with Caleb's voice screaming the final verse of "Led To The Wolves." His bass lines have always been prominent (see songs like "Sea Frost" on Antenna), but on this record, they sound especially massive.
But listening as objectively as I can, this is absolutely Top Tier Cave In. Instead of continuing on the metalcore revival from White Silence, the group draws on the Jupiter and Antenna era—which is just fine by me. "Shake My Blood" is the closest they've gotten to straight HUM worship in decades. "Winter Window" is the sludgiest, sexist thing the group has ever done, channeling Deftones by way of Spotlights. The droney "Lunar Day" experiments with heaviness from texture rather than riffage. "Strange Reflection" slows down their metalcore riffs and replaces brutal screams with Stephen Brodsky's soaring melodies. 
Which isn't to say there's no brutality. "Night Crawler" rushes with punk energy. The opening riff of "Led To The Wolves" is so heavy that it's a little surprising that it's led with clean vocals rather than screams.
With its nine tracks barely breaking the thirty-minute mark, Final Transmission has much more of an impact than you might suspect with such a brief runtime. The studio work is so masterful that you might forget that half of it was recorded in their practice space. It's not just a great tribute: it's a great album in its own right.