Album Reviews
Bears, Mayors, Scraps & Bones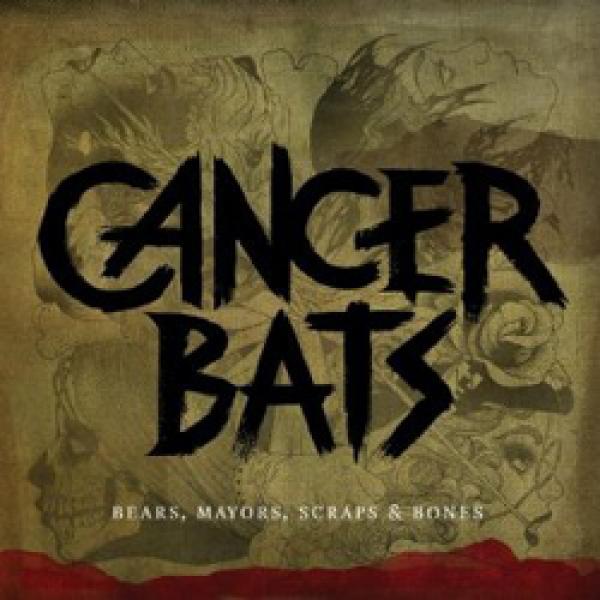 on
Tuesday, May 11, 2010 - 00:00
"Bears, Mayors, Scraps & Bones" may be a weird album title but apparently it's simply the band members' nicknames put together. Haha… but not really.
Musically not a lot has changed compared to the previous Cancer Bats album, "Hail Destroyer". Or maybe things rock a tad bit more? Jury's still out on that one. But there's no denying that this is another solid hardcore punk album. Cancer Bats simply do what they do best on this one… causing a ruckus with a huge wall of sound. Vocalist Liam Cormier still seems unsure whether to spit out the words or just scream all out and ends up somewhere in between, the rhythm section throbs, pulsates, pushes and pulls and whatever hole they leave open is quickly filled by a whole lot of shredding.
Okay, so it all kinda sounds alike but it's still a lot of fun to bang your fists to in the moshpit. And as a nice bonus, you get an energetic cover of Beastie Boys' "Sabotage" to boot.