Album Reviews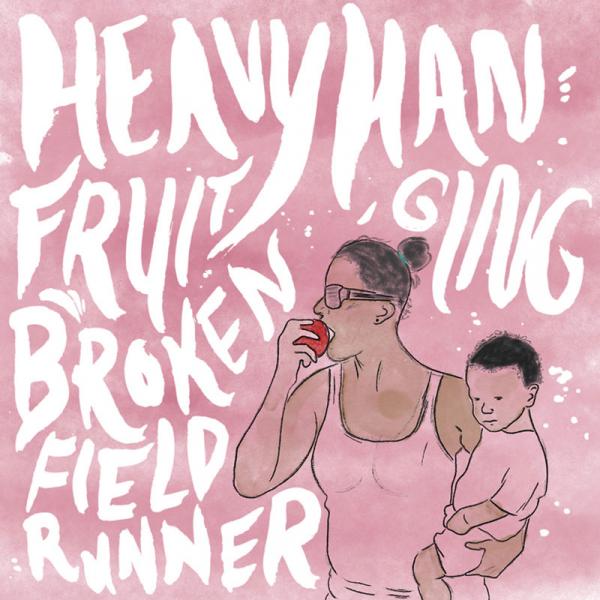 on
Friday, March 3, 2017 - 13:50
Albany, New York's Broken Field Runner play 'sad music for sad bastards.' Which probably goes a long way towards explaining why I like their newest EP, "Heavy Hanging Fruit", which is out today via Jetsam-Flotsam.
In case you haven't heard of Broken Field Runner just yet, this band started as a solo project for singer and guitarist Tony Bucci and has since turned into a full band with a rotating cast that includes Laura Murphy, Nick Cavin (Young Culture), Chris Villeneuve (Drug Church), and Jo-Jo Rose (Blind Mice). And well, they play sad music. "Heavy Hanging Fruit" for example, was inspired by 'a story about a couple who lost twins so late in the pregnancy they had to name and bury them as per their Catholic faith.' This made Bucci reflect on why bad things happen to good people and how – or if - someone can bounce back from a tragic event of such magnitude. Which led to five songs about life, love and loss.
"Heavy Hanging Fruit" kicks off with a short intro, before seguing into "Expecting", a song that manages to be fragile and powerful at the same time with plenty of room for melodies that pull at your heartstrings. The slow-burning "Skin Under These Nails" and the 8-minute-long "Wish You Were Here Instead Of Me" are up next, before the sparse and intimate title track sees you out. This EP is not the easiest listen you will come across this year, but fans of Brand New, Pedro The Lion and Dowsing should find plenty to enjoy here.
Track listing:
I Heard You In The Garden
Expecting
Skin Under These Nails
Wish You Were Here Instead of Me
Heavy Hanging Fruit