Movie Reviews
on
Saturday, May 2, 2020 - 11:30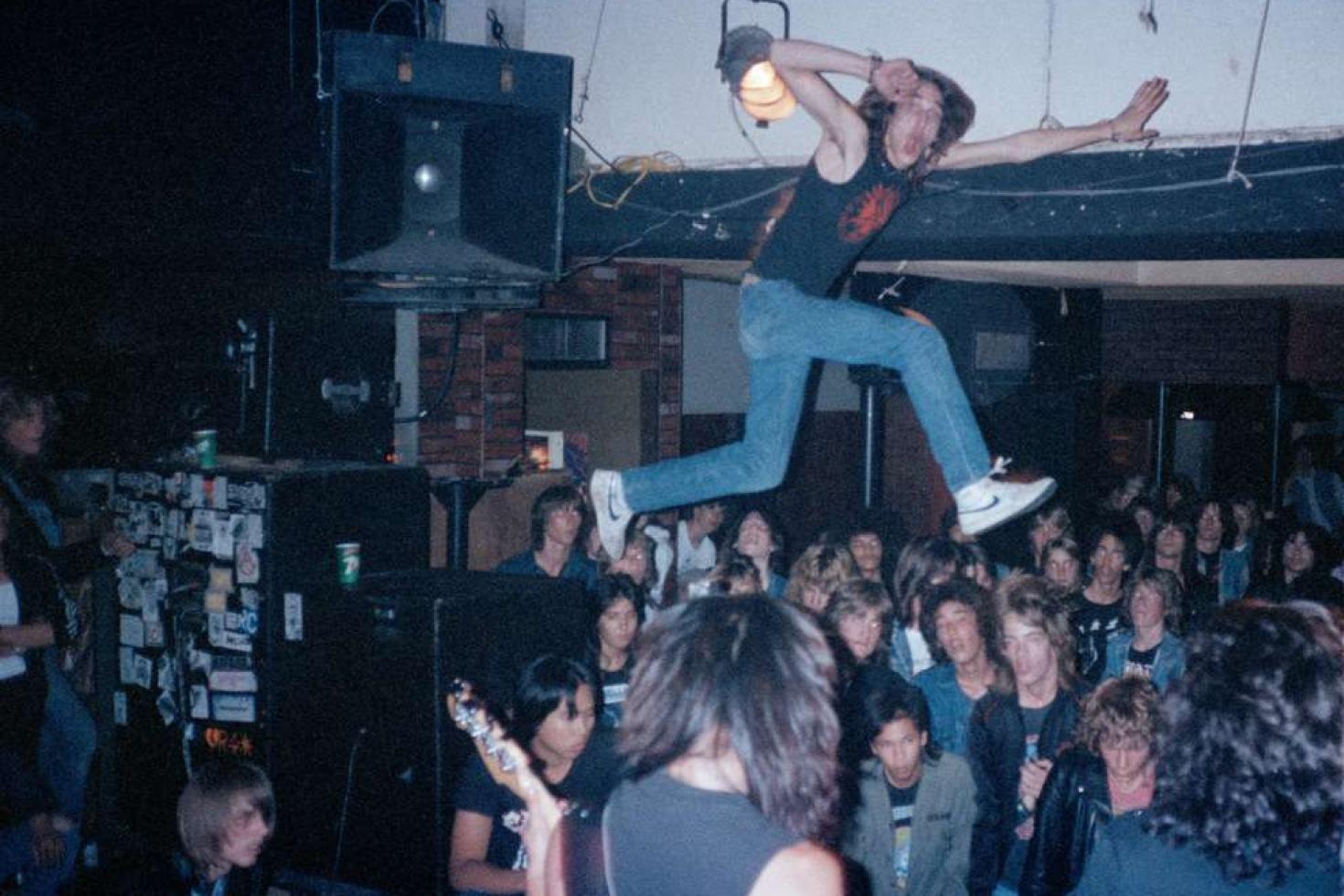 Featuring interviews with everyone from Metallica and Slayer to Megadeth and Exodus, 'Murder In The Front Row' tells the story of how thrash metal exploded in the Bay Area back in the 80's. United by their hatred of all things glam and spurred on by the likes of Judas Priest, Black Sabbath and other European metal bands, the Bay Area bands were all about playing fast and loud while causing as much mayhem as they could along the way.
Directed by Adam Dubin (who also directed Beastie Boys videos for 'Fight For Your Right To Party' and 'No Sleep 'Til Brooklyn' as well as Metallica's video for 'Nothing Else Matters') and narrated by comedian / Big Bang Theory actor / metalhead Brian Posehn, this documentary does a great job of telling the story of how a bunch of over-enthusiastic kids who were trading tapes, ended up placing a whole musical genre on the map.
Not only do you get the 'origin stories' of bands like Metallica and Exodus as well as some of the more decadent stories and footage of Slayer's Kerry King taking himself way too serious. But also included is a ton of early footage from all of the bands as well as footage from Metallica's performance at 1985's Day on the Green festival, along with a whole lot of black leather jackets and even more bad hair.