Movie Reviews
on
Tuesday, August 6, 2013 - 20:26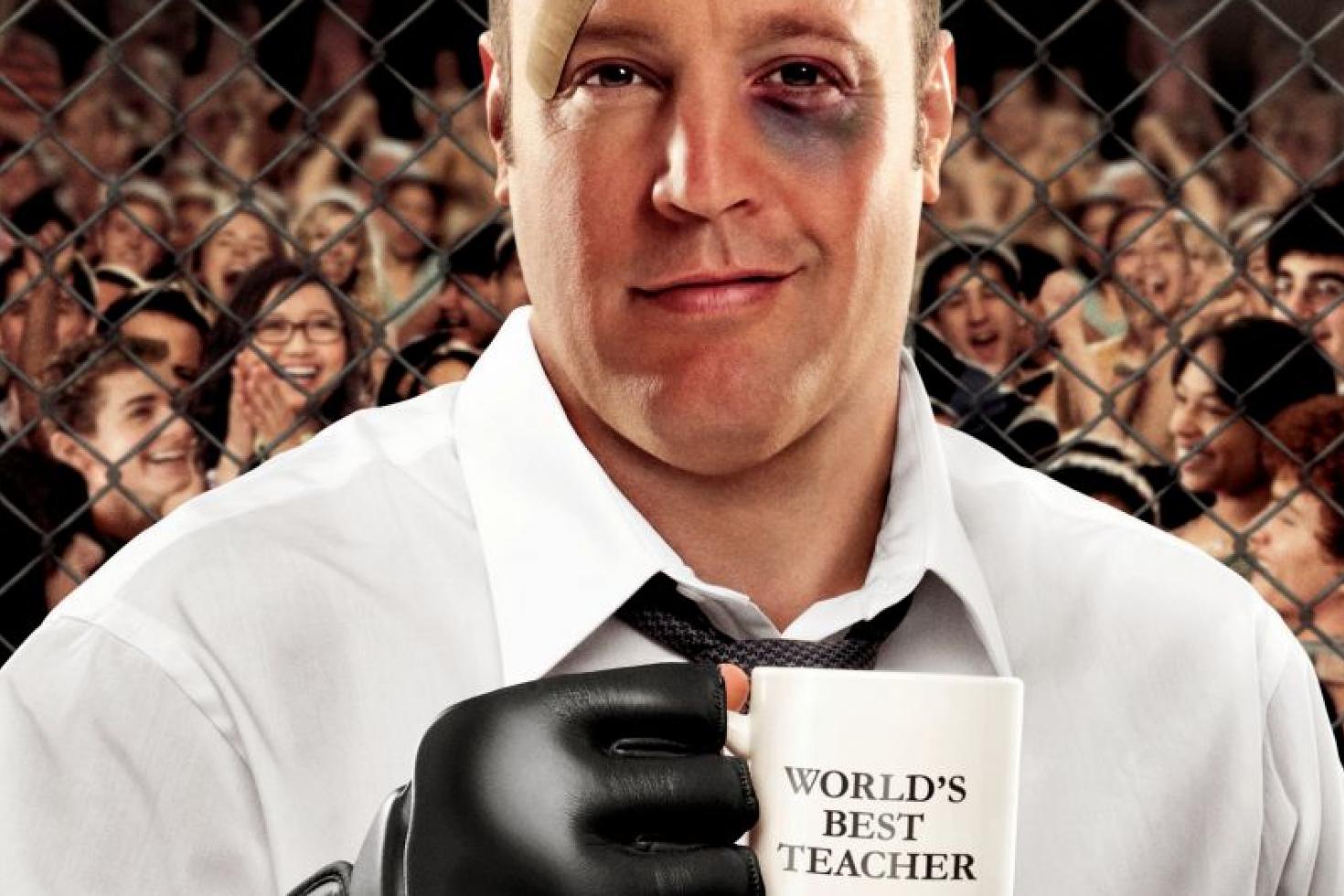 The likeable Kevin James plays Scott Voss, a former college wrestler who at age 42 is an indifferent biology teacher at a failing high school. When cutbacks threaten to cancel the school's music program and lay off its teacher (Henry Winkler), Voss decides he's going to raise the necessary funds by becoming a mixed martial arts fighter.
Directed by frequent Adam Sandler collaborator Frank Coraci, Here Comes The Boom is not the movie filled with fat dudes and fart jokes I was afraid of. Instead it is a gentle, feel-good comedy that comes with the training montages, comical mishaps at amateur fights and seemingly devastating setbacks this kind of movie asks for. And while I don't want to give too much away about the ending, it does not come with the cancellation of the music program.Oh, and of course there is a love interest, played here by the school's nurse Bella (Salma Hayek).
There are however a couple of things holding back Here Comes The Boom. Like the sub-plot of Voss' trainer (played by Bas Rutten, a real-life MMA fighter) who wants to become an American citizen and asks a lot of dumb questions with a truly annoying accent. Or the fact that Kevin James wants to enter the arena with a POD song as his intro… the horror, the horror!
You get a few laughs though and I'm thinking there are worse ways to spend an hour and a half. And hey, this one is at least better than James and Coraci's last collaboration on the terrible Zookeeper!