Movie Reviews
on
Monday, August 28, 2017 - 13:54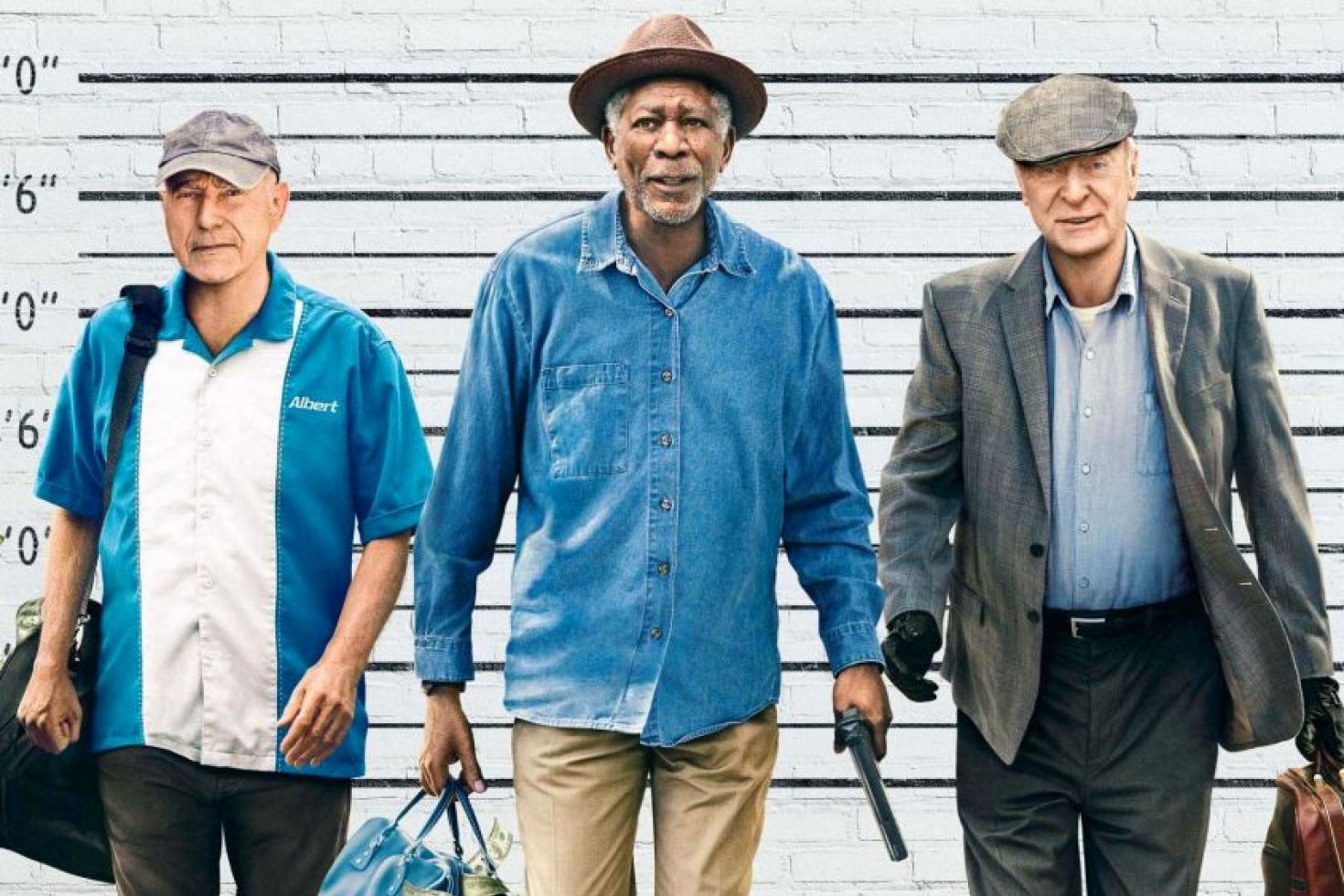 Oscar winners Morgan Freeman, Michael Caine and Alan Arkin together in one movie? Sign me up. Going In Style is a lighthearted heist caper, a remake of a largely forgotten 1979 movie. Chances are high that this remake will be largely forgotten as well in a couple of years, but I still had a relatively good time watching it.
Joe, Willie and Albert are three old friends who used to work in the same factory and who are getting sick of being kicked around by life after retirement. When they get the news that their pension went the way of the dodo, they decide to step off the straight-and-narrow for the first time in their lives and rob the bank that took off with their money.
Throughout most of the movie, the three of them prepare for the heist, which includes shoplifting from the local supermarket and a chase scene that involves a mobility scooter. It doesn't get very exciting anywhere, nor are there a lot of laugh-out-loud moments. I'm guessing director Zach Braff (Garden State) and writer Theodore Melfi (Hidden Figures) thought getting three Oscar winners together would be enough to make for an entertaining movie. And well, they weren't entirely wrong as most of the appeal of this movie stems from the interaction between Freeman, Caine and Arkin. The result is not amazing, but if you are looking for a fun Sunday afternoon movie while nursing your hangover, you could do a lot worse.