Movie Reviews
on
Saturday, December 9, 2017 - 21:03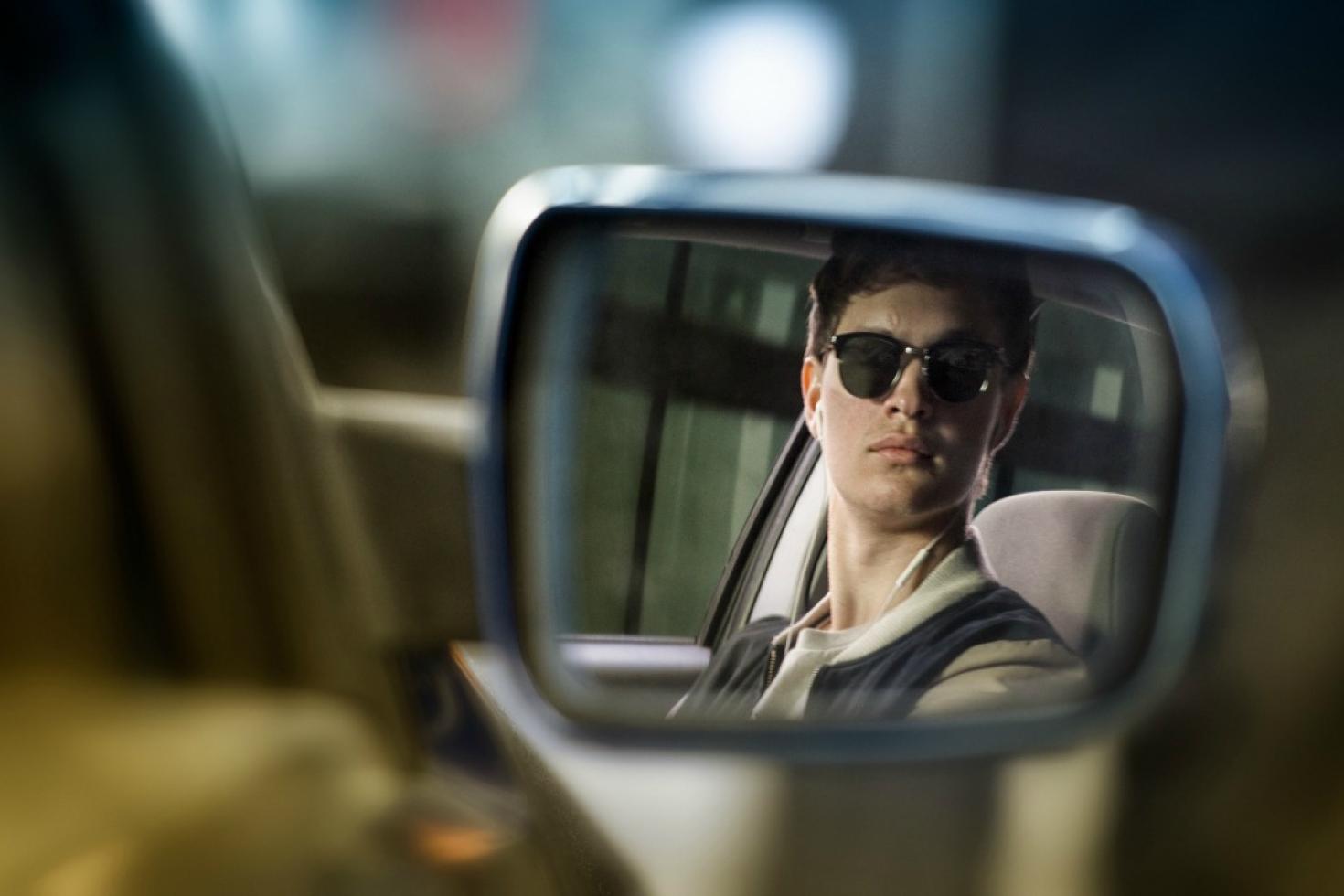 Meet Baby (Ansel Elgort), a young getaway driver who is paying off a debt to crime kingpin Doc (Kevin Spacey before they were cutting him out of everything). Doc is the planner. He finds criminals like Buddy (Jon Hamm), Darling (Eiza Gonzalez) and Bats (Jamie Foxx) to execute his heists and then gets Baby as the driver. Because Baby can drive. Like French Connection style. But then Baby meets a waitress named Deborah (Lily James) and decides it is about time to get out of the life.
Granted, the story doesn't sound extremely original. That is, if it weren't for the fact that Baby has tinnitus. He was in a car accident as a kid and has been walking around with an iPod ever since to drown out the non-stop ringing in his ears. It may sound like just another detail, but it actually dictates both the movie's rhythm and storyline and it turns the car chases into choreographies where the cars function as the dancers. Baby Driver is not a musical, but it very well could have been one. Hell, just check out the opening scene.
Baby pulls up outside of a bank, the rest of the gang gets out to do their thing and Baby cues up "Bellbottoms" by The Jon Spencer Blues Explosion. From this point on, everything moves in rhythm with the music. And it doesn't stop after this scene, which would have already been impressive. From the slamming of car doors to someone typing a text message on a phone the squealing tires, everything works in unison with the music. It gives the entire movie a rhythm and a flow that I have never seen before.
So yeah, the story is not that original, but the movie's flair and style is nothing short of impressive. And that's thanks to writer/director Edgar Wright, a man whose peculiar vision we don't get to see nearly often enough. Shaun Of The Dead, Hot Fuzz and Scott Pilgrim vs. The World were all already pretty friggin' awesome, but Wright made his best movie to date with Baby Driver. Throw in an excellent cast, lots of action and dry one-liners along with a badass soundtrack and you are looking at one of my favorite movies of the year.