Movie Reviews
Bad Times at the El Royale
on
Sunday, February 24, 2019 - 10:22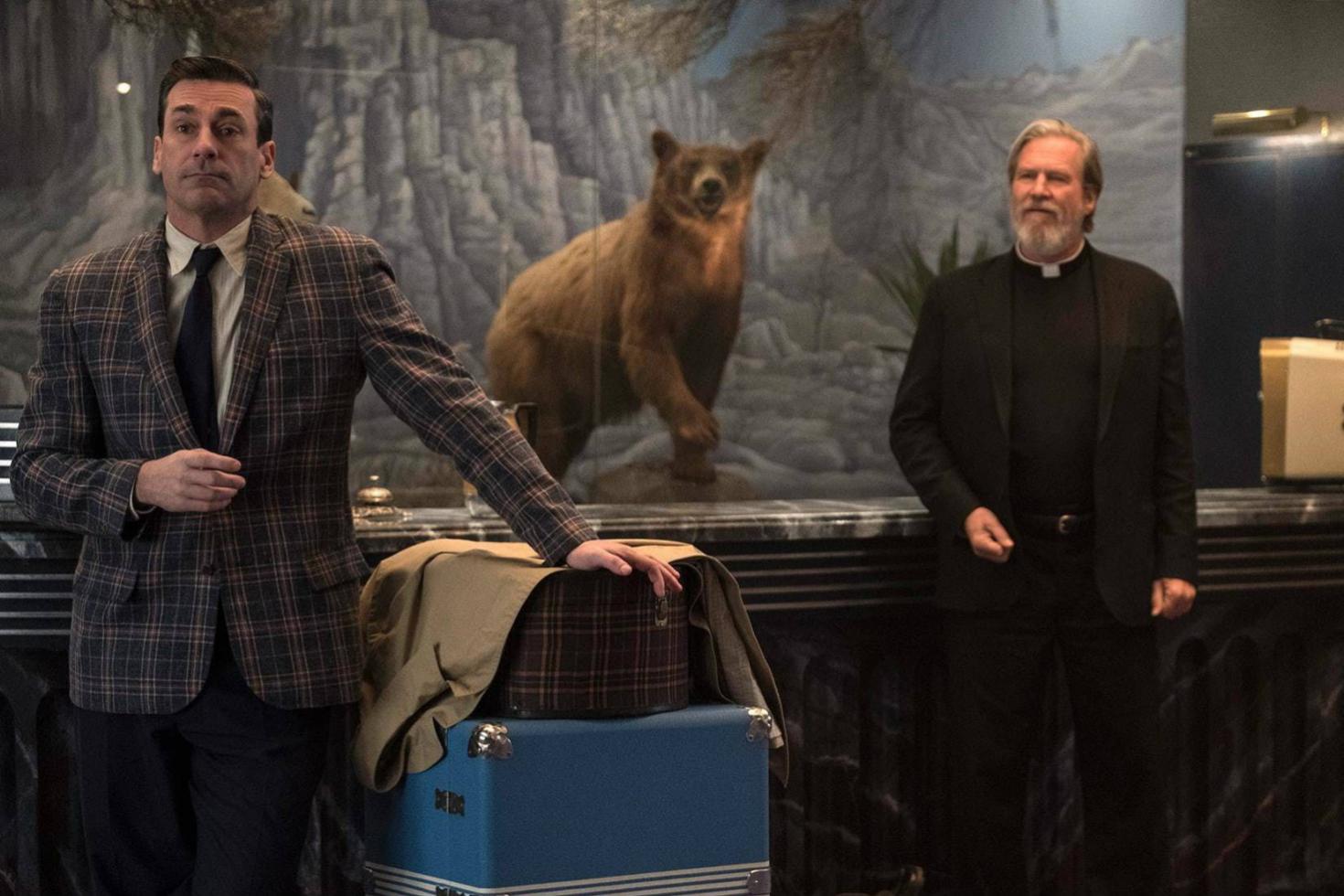 Remember Cabin In The Woods? The movie that was a horror movie but also a pastiche of horror movies? I sure do. Okay, things got batshit crazy towards the end, but it still made me look forward to director Drew Goddard's new movie. Which is called Bad Times at the El Royale, a neo noir movie that looks beautifully retro and will make you think of Tarantino at least once. Most likely a lot more.
The El Royale is a hotel that was built right on the border between Nevada and California (guests can choose between staying either in Nevada or in California, although the latter costs $1 more per night)and as you can devise from the title, the clientele are in for a not so good night.
That clientele consists of a mysterious priest (played by the amazing as always Jeff Bridges), the not so successful soul singer Darlene Sweet (Cynthia Erivo), the smooth salesman with a hidden agenda (Jon Hamm), a hippie chick called Emily Summerspring (Dakota Johnson) and a violent cult leader (Chris Hemsworth). All of them are not quite what they seem and you only find out as you follow Goddard down the rabbit hole as he jumps back and forth through time. 
Goddard is trying to hold a lot of balls up in the air at the same time and at times, the juggling act doesn't quite play out the way you would want it to. Especially during the movie's second half, the level of cleverness and inventiveness starts to drop off instead of build up and the finale is just plain weak.
Yet I still want to label Bad Times at the El Royale as an entertaining movie. There's plenty of goodness to be found in the first half and not unimportant either, it all looks stunningly beautiful. Goddard has a real eye for details and loves to fool around with unusual angles and clever cuts. Now, if only he can get the story right for this next endeavour, then we are really going to be in for a real cinematic treat.