Features
on
Tuesday, December 1, 2009 - 00:00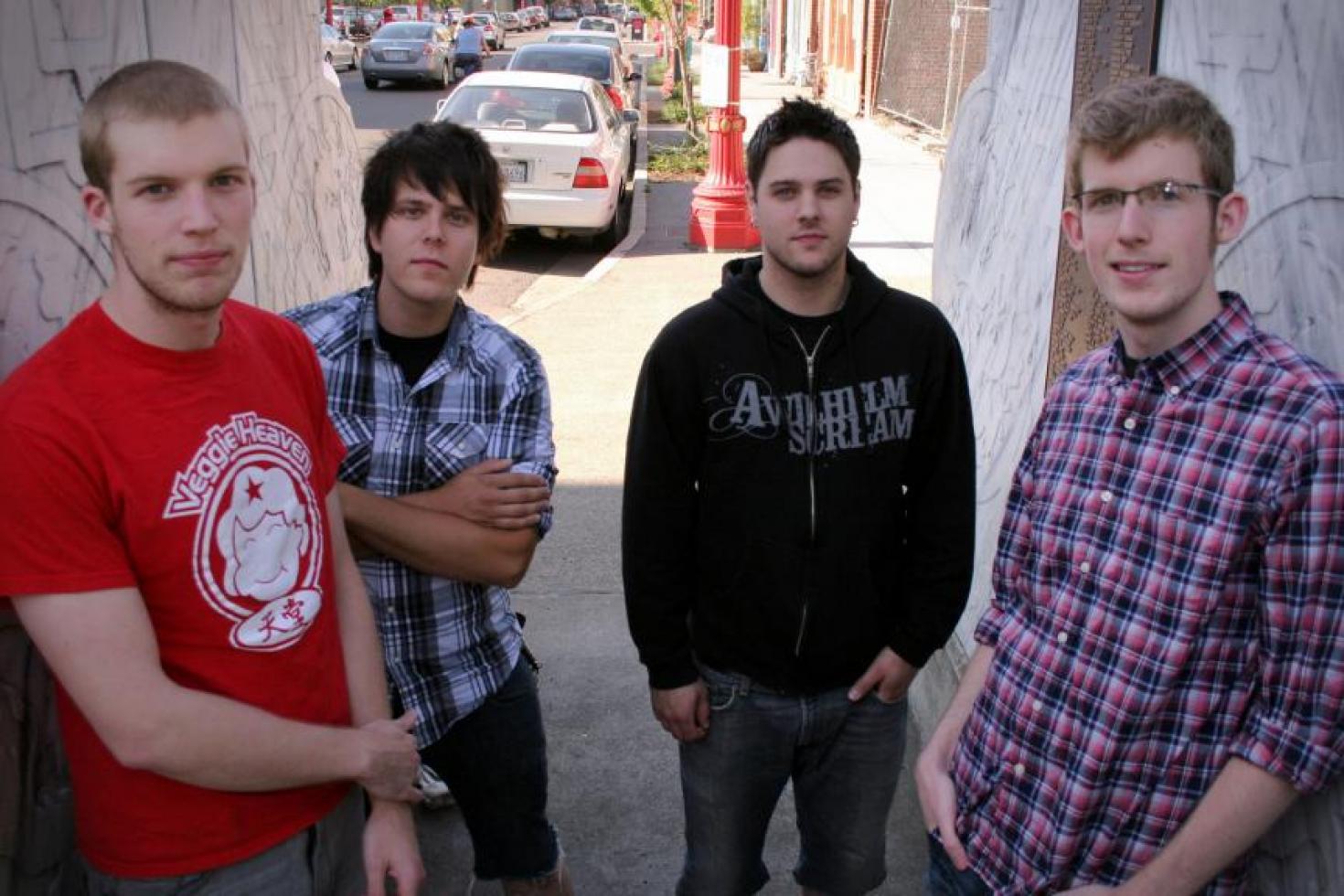 The Swellers have been around since 2002 and things have been going steadily uphill ever since, with things really taking off since they signed with Fueled By Ramen and the subsequent release of "Ups And Downsizing", one of this year's best punkrock albums if you ask me.
PRT: Did you catch any flack for signing to Fueled By Ramen? It's been a while since they signed a band like yours.
Nick: A lot of people at first questioned why we chose them, and not a different punk rock heavy-hitting label. We just wanted to do something different, and FBR has a pretty great track record of working hard for their bands. It took about 2 weeks into our album cycle for everyone to realize that FBR was a great move for us. Things picked up really quickly.
PRT: For people who haven't heard you guys before, if The Swellers were the lovechild of two other bands, which acts would've had sex and which position were you conceived in?
Nick: Bad Religion had sex with Jimmy Eat World. Then Millencolin had sex with Weezer. Then the children of those two children is The Swellers. That child was a product of artificial insemination and a c-section. Thank you.
PRT: Over the years you've had a number of line-up changes, but it seems like you've got a solid line-up now. Did that have any influence on writing and recording the new album?
Nick: Solid line-up for sure. Anto and Ryan are both tour-machines who love rock and roll. Ryan played on the record, and added his own flavor, which was awesome, but Anto didn't join till after recording. It definitely makes our live show even better. Those guys rule. Jonathan and I are brothers and have that chemistry naturally.. but Anto and Ryan seemed to just fit in perfectly and we've only known them for a few years!
PRT: "Ups And Downsizing" has been getting rave reviews all over the board. Unfortunately this often goes hand in hand with the diehard fans feeling a little let down. Have you noticed this?
Nick: The only diehard fans' disappointment that I've heard is the fact that there "aren't enough fast songs". I think there is 1, maybe 2 fewer fast songs on this record than on My Everest. I'm not losing sleep over it. We wrote what we wanted to write. I'm just happy most of the people who've heard it really like it! A lot of people also don't realize that we recorded Ups and Downsizing with our own money, WAY before any label wanted to sign us. Definitely didn't change our sound for anyone. Stoked on that.
PRT: The lyrics on your album are still dark but they seem a little more hopeful this time around. What was your inspiration?
Nick: When you grow up, you learn and experience new things. During the writing process, terrible things happened, and then they started looking up. Usually everything can be solved, even when it seems like they can't be (for instance, suicide, in our song "Feet First"). Definitely an underlying theme on the record.
PRT: Another Flint, MI native made a documentary about downsizing. Was "Roger & Me" an inspiration for you guys as well?
Nick: Absolutely. I love what Michael Moore does. Spending a lot of time in Flint really shows you that he's telling the truth about the city. I think everyone here has that feeling. But things are looking up! Flint is becoming a bit of a college town now. Unreal.
PRT: You've recently toured with Paramore and you're now on the road with Less Than Jake. How different are these tours from what you've been doing in the past and how has the overall response been?
Nick: Paramore tour was huge for us. We ate like kings every day. Very corporate and structured tour, though, which we weren't used to. But Less Than Jake.. man.. what a fun tour. So relaxed, so many cool kids at the shows, so many fewer autographs we had to sign. Both were awesome in their own right. Response was wonderful from everyone.
PRT: I heard that you'll be coming over to Europe next year! What can people expect from a Swellers show?
Nick: Yes! So excited about Europe. As far as our live show, you can expect 4 real dudes, playing real instruments, real songs, and a lot of real sweat. Expect to get wet if you're in the front row.
PRT: Other than a European tour, what else is ahead for you guys? Tour, tour and then tour some more?
Nick: Never gonna stop touring. Warped Tour is looking pretty good for this summer. We'll keep everyone posted.
PRT: Any last words for our readers?
Nick: Thanks for all of the support. You guys rule. Thanks for the interview!