Features
on
Tuesday, September 24, 2019 - 10:18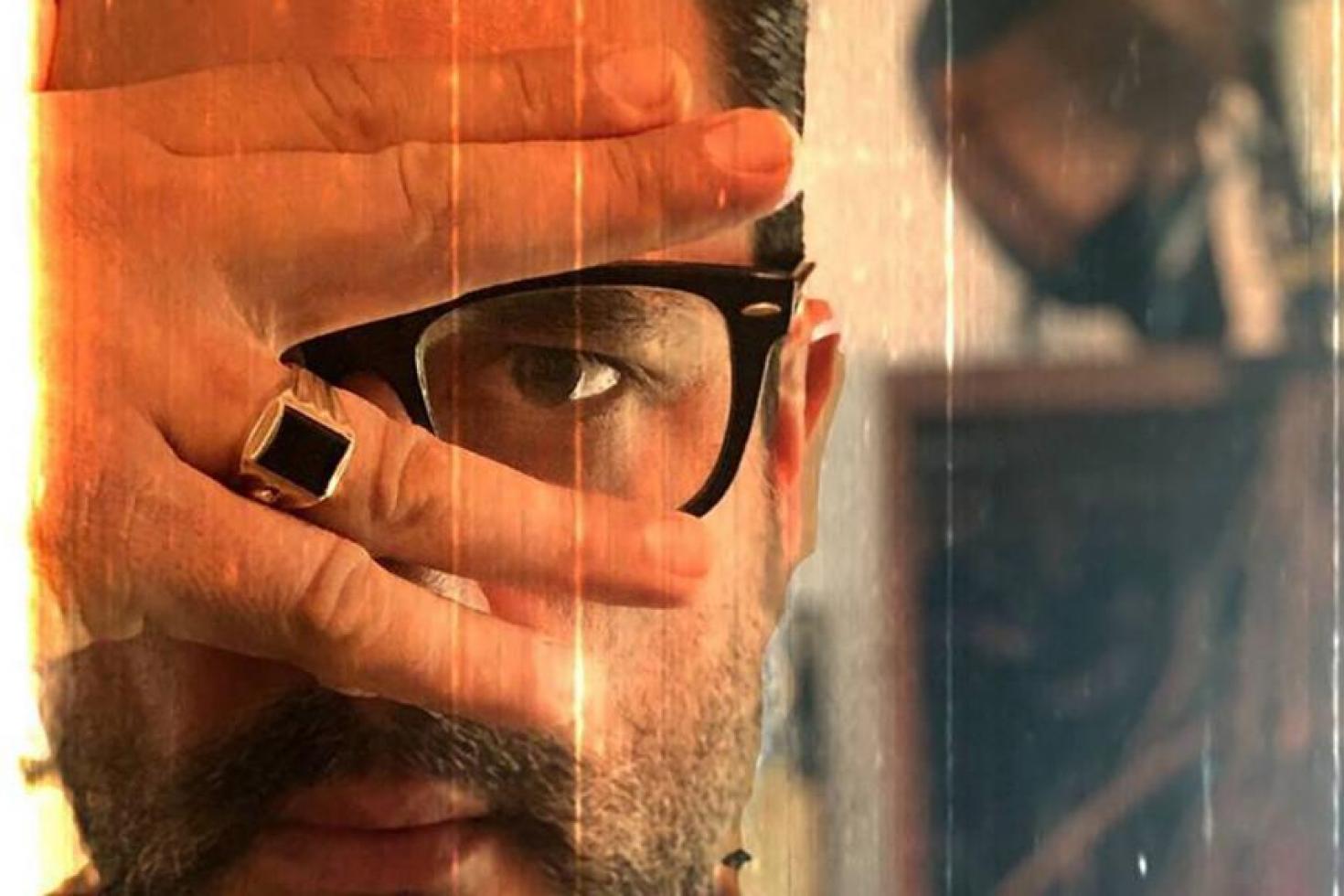 Best known for his work as songwriter and vocalist for the punk rock powerhouse that is Strung Out, Jason Cruz made a name for himself as a painter. With 'There Are Such Things As In Your Dreams,' Cruz has found a way to combine his skill sets as a writer and a painter in his first children's book.
We caught up with Cruz, hot on the heels of the release of his book and the new Strung out album 'Songs Of Armor And Devotion,' which is out now via Fat Wreck Chords.
PRT: You just released a new Strung Out album and now this book... which one are you most excited about?
Jason: Both for different reasons. Making a Strung Out album with my brothers is always exciting. Especially when people dig the end result. It's an amazing feeling to see the songs take flight and affect people. The book is more of a personal accomplishment. Something I said I was gunna do and I did it. The hardest first step has been completed. Now I can begin the other book projects I've been dreaming up.
PRT: You were already collecting children's books for years. How did you first come up with the idea of writing one yourself?
Jason: To me writing records and doing a children's book are very similiar. Both require a theme, rhythm, the capacity for abstract thoughts and ideas . They both also appeal the youthful nature in us all.
PRT: And how did you go from the idea of writing a children's book to coming up with the story for 'There are such things as in your dreams'?
Jason: Just being a dad in dad situations I guess. There are a lot of times being a father you find yourself in situations where you have to explain something for the first time to your little one. What you say to that little person is gunna forever leave an immpression on them. Everyday things like cleaning your room, taking care of animals, dreams, things like that, become life lessons. I guess i was just trying to make the idea of dreaming at night a fun thing for a little kid to look forward to .
PRT: It is the first book in a series of three... do you already have those ready or have them generally mapped out? Or is it all still up in the air?
Jason: No, i have solid story lines going and a pretty good idea of what the art is gunna look like. Just have to fill in the blanks and get crackin'. Each story will get slightly more mature and maybe even a little darker than the next. But in a fun way.
PRT: Children's stories are often pretty dark, which is something I only realized when I got older. Is it a way of warning them for.. .well, life I guess?
Jason: Yeah, it's a pretty scary world. I guess the idea is to leave an impression that will stay with them. In a positive way. It's our job as parents to frame the world in a way that can inspire a positive response to whatever challlenges our kids are gunna face. You certainly cannot hide them from the world but I believe you can instill the tools that will help lead them to a postive or balanced emotional response.
PRT: I feel like writing song lyrics comes with its set of limitations because they have to fit the song. With books you have nothing but freedom. What is more daunting?
Jason: I disagree. Writing songs is absolute freedom. Yes, there is song structure but you need a little bit of structure to give the ideas form. Lyrics just like chord progressions can evoke all kinds of magic when you geJason: t creative with the alchemy of it all. There are no rules as to how you can express a thought or idea. Putting two words together that have no business being together in 'proper grammar' can really twist the listeners' perception. With the book thing its very similiar .
PRT: Painting and writing a book both seem like solitary ways of expressing your creativity while fronting a punk rock band is anything but. Do you feel you need both in your life to stay in balance?
Jason: Every creative endeavor requires a certain amount of solitude. You gotta go to quiet deep places in order to find that good stuff to show everybody. Despite the ferocity and volume of our music i do feel there is an intimacy there. Especially live. The connection with the audience is key to a successful invocation of these spirits we call rock and roll.
PRT: Something else that seems like a big difference is the fact that when you are recording an album with the rest of the band and the producer and the engineer all there in the studio or when you are playing a show in front of an audience, you have this immediate response that is lacking when you are writing or painting. How do you experience that?
Jason: At the end of the day it all comes down to faith. Faith in the ideas you have set forth. Faith that they will take flight and end up somewhere far away from you and touch someone. When it's something good and positive it always comes back around in some way to remind you that you should keep going. At the end of the day that's all there is.
PRT: You are an artist, a musician, a father and a motorcycle enthusiast.... how important is planning in your life?
Jason: I am a brave captain chained to the wheel of this ship. I know the sea will have its way with me but I will continue to steer this ship north the best i can. I can plan and calculate and map out a course but if you dont leave room for the sea to have its way with you then you will break.
PRT: Having experience with both... who would you say are the toughest negotiators? Your band members or your daughter?
Jason: Shit, my daughter is easy. The other four wives are the tricky part.